Written by Alison McNeill

I had the pleasure of attending the S.F. Bay Area Web 2.0 executive group meeting, at Plug and Play Tech Center in San Jose.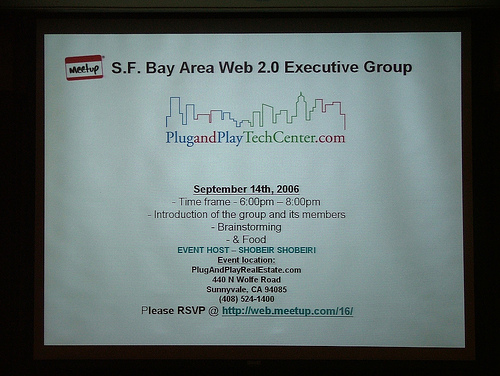 Shobeir Shobeiri, business relationship manager for Plug and Play, organized and hosted the event.
When I asked him about his inspiration for starting such a group he told me he wanted to, "create a group for executives to grow together." Simple enough. He continued, "Our group is intended to grow a community of people in the Web 2.0 realm."

Shobeir Shobeiri
This was the first meeting for the group, so it was basically a brainstorming session to discuss how future meetings should play out. Some wanted the group to be a way to network with bigger companies such as ebay or Google, while others wanted to do things on a smaller scale and possibly learn and talk about performing tasks in say, HR or payroll, etc.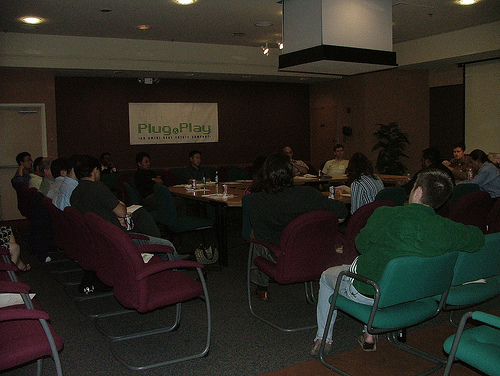 There were several advocated on both sides, and in fact, there was no clear consensus at the end as to which direction the group was going to take, so I have a feeling it will be a good mixture of both.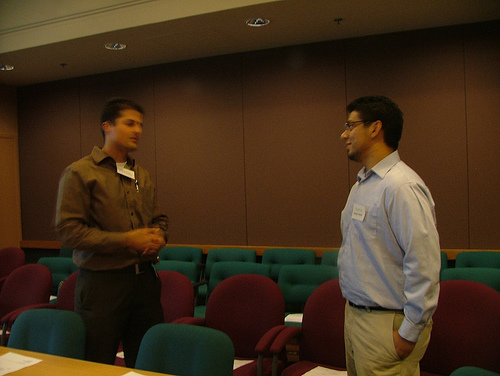 A fantastic group of attendees included folks from:
advertising.com
Market Remedy
Telepal Web-ex
Hotfromsiliconvalley
Some of the people I had an opportunity to chat with:
– Bryan Quinn, Spymedia
– Jessica Hardwick, SwapThing
– Khalid Shaikh, yousendit
– Joanne Wan, STIRR
– Chris Sun of Storm Ventures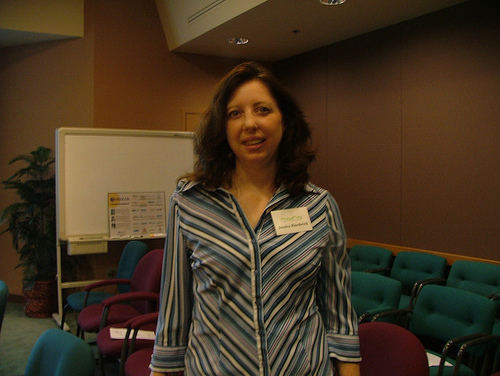 Jessica Hardwick of Swapthing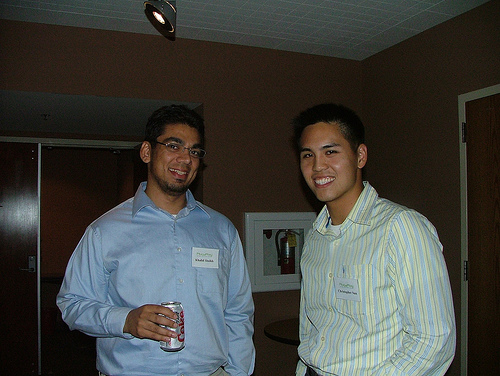 Khalid Shaikh, yousendit and Chris Sun of Storm Ventures
Overall, it was a laid back good time with pizza, cold beer and stimulating conversation! I am excited to see what is to come with this group!
Good job Shobeir and happy planning!
For more pictures, jump over to the Flickr photo stream.
Feel free to keep us up to date with upcoming events you're attending or planning. Contact me at alison@future-works.com.
Tags: Shobeir shobeiri, Joanne Wan, STIRR, webex, web 2.0, web2.0, meetup, Jessica Hardwick, spymedia, Swapthing, Bryan Quinn, vc, venture capital, hotfromsiliconvalley, Khalid shaikh, yousendit, Storm Ventures, Christopher Sun, webex, telepal, market remedy, advertising.com