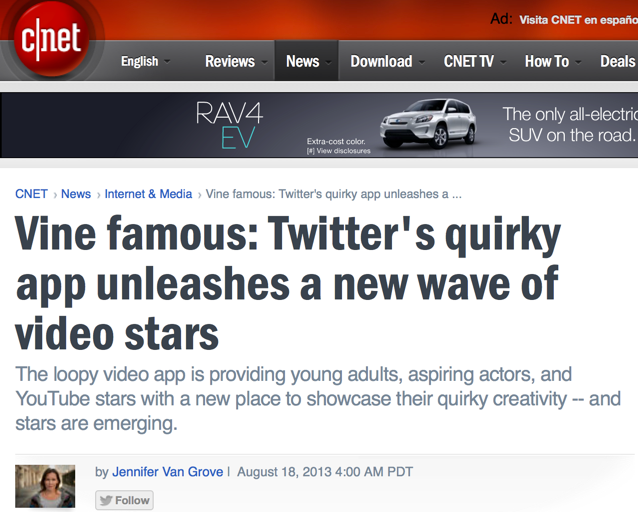 CNET's Jennifer Van Grove talked to Brian Solis once again to discuss how the loopy video app is providing young adults, aspiring actors, and YouTube stars with a new place to showcase their quirky creativity. As Van Grove and Solis observe, a new generation of stars are emerging.
As with so many new social tools, Vine is cool with the younger set. "Vine is mainstream amongst Millennials," said Brian Solis, an analyst who studies digital preferences among young people for Altimeter Group. Gen Z, those born between the mid 1990s and mid 2000s, is also "all over Vine," he said.
Kids have told Solis that they didn't pay attention to Vine at first, but after it got bigger, they liked the idea of outdoing each other.
"I really do think the Vine star is going to be the next big thing," he said.
Read the CNET interview here.