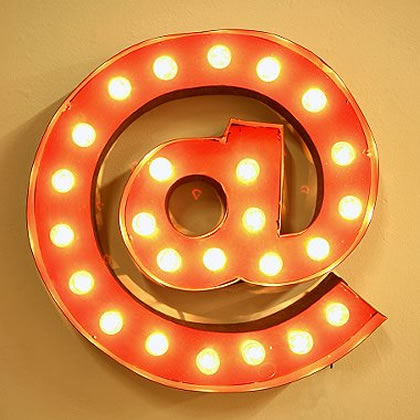 Credit: You can actually buy this lamp.
I've long believed that the "@" sign carried with it great power on the Web. In definition, it is the representation of "at" which evolved from the phrase of "at the rate of" in accounting and commercial invoices. Over time its ubiquity was solidified with its use as the buckle linking names to domains in email addresses.
Now Internet culture, specifically Twitter, has evolved and popularized @ conjuring a powerful and poignant symbol of designation, recognition, and action.