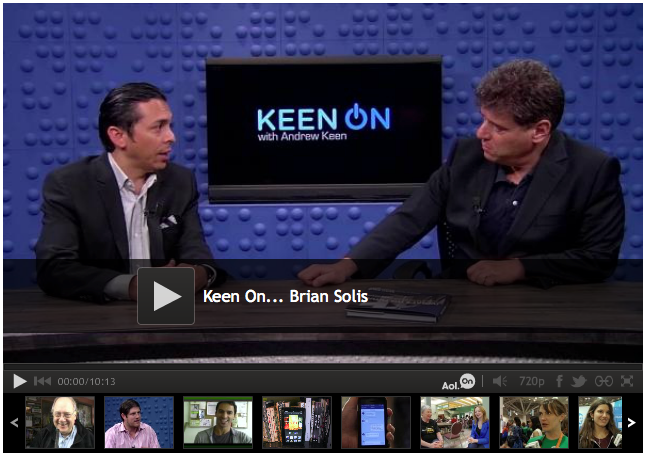 Noted author and technology pundit Andrew Keen invited Brian Solis to join for an episode of TechCrunch TV's Keen On to discuss Brian's new book, WTF.
Post excerpt…
Known as one of Silicon Valley's smartest observers of social media, Altimeter Group analyst Brian Solis is now thinking way beyond Twitter and Facebook. The future of digital business, Solis says, is "shared experiences".
Shared experiences. WTF?