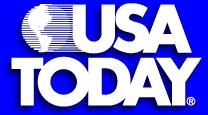 USAToday.com took a step in "a" direction in the hopes of paving the way for traditional media to follow. But a closed network may not have been far enough…
Are they too early? No! Are they too late? No way! Could they do more? Yes…absolutely.
But, at this point, this is a promising glimpse of how all news will enable viewers to interact with reporters as well as other readers and peers inside USAToday.com.