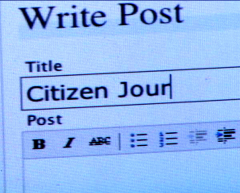 I'm sure there are many out there who ask or are asked this question, and many have not yet found a consistent answer.
The question is, what's the difference between a journalist and a blogger? Is a blogger a journalist and is a journalist a blogger?
The answer isn't so simple because the conversation usually spins down a maze of different avenues. But, let's keep it straigh-forward, with the intent of answering the question.