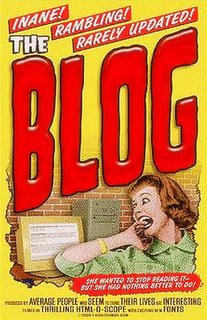 Blogging is an interesting phenomenon. What started as diaries, op eds, reports, and commentaries, has now sparked a whirlwind of incredible proportions that can leave one spinning in place – dizzy from trying to figure out where to go, for what information, and why.
This is the first in a series of pieces that will explore blogging.
Having a blog these days is almost as mandatory as having a business card and a cell phone; especially if you're in marketing or PR. I happen to be in the latter group, and almost everyone I talk to these days, publish daily blogs. In many cases, they'll even post multiple entries per day, with links, tags, summaries, opinions, etc. all to prove that they are "in the know" and part of the elite group of influencers dictating and reporting on the next economic renaissance.