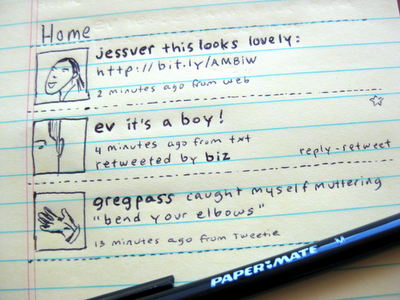 Source: Twitter
This is breaking news at the moment, therefore this post will update as new information trickles in.
Twitter is making good on its recent promise to introduce new features to bring users back to Twitter.com.
Similar to the way that it rolled out Lists, Twitter is incrementally releasing its new Retweet feature initially previewed in August 2009.
As described by @Biz, co-founder of Twitter: