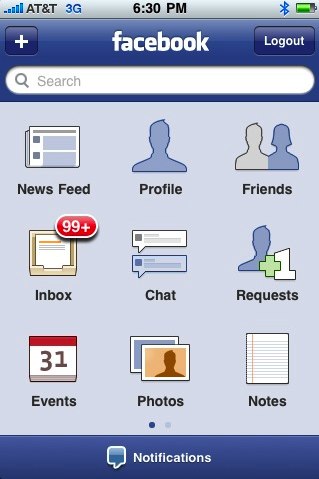 Two weeks ago, Facebook submitted its completely redesigned iPhone application to Apple. Today it was released live in the App Store.
As you may or may not already know, mobile Facebook users, as well as those using geo-location networks such as FourSquare and Loopt, are paving the way for the future of Social Networking.
According to Facebook statistics:
- There are more than 30 million active users currently accessing Facebook through their mobile devices.