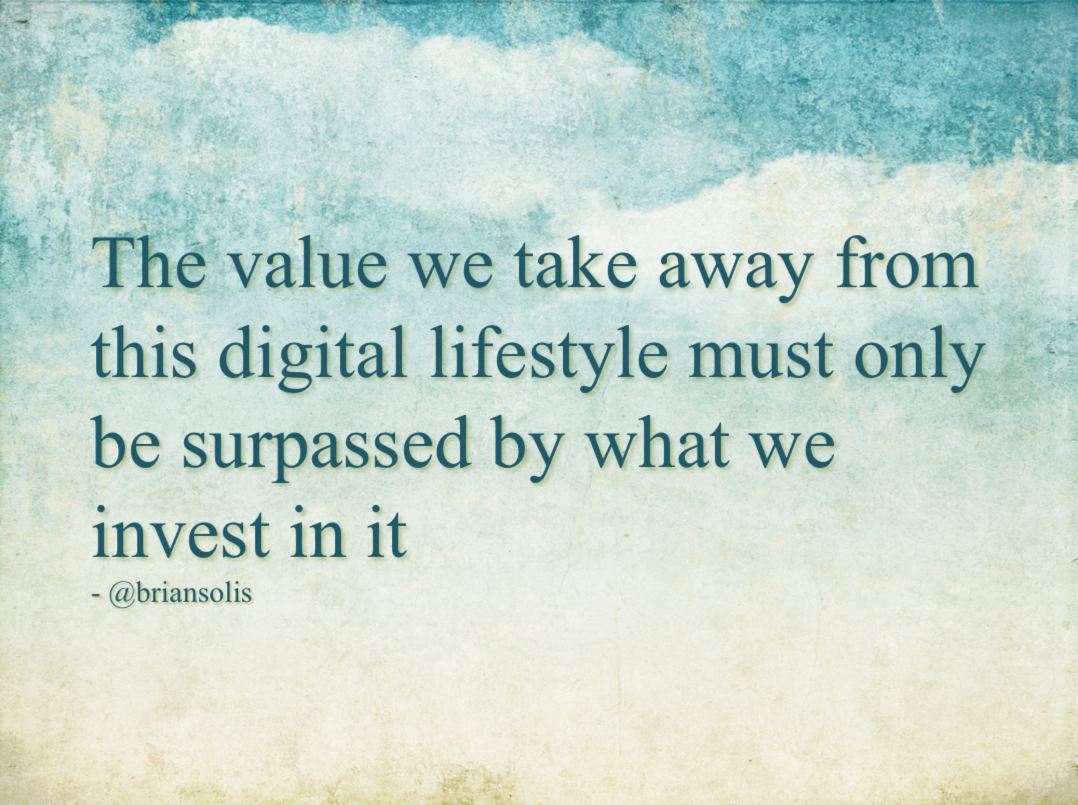 I think I'm getting tired…
My connectedness is slowly seizing my quiet moments.
My sanctuary of enjoying my thoughts alone is now threatened.
The moments of watching life pass by as I take pause are now replaced by the need to plug in and socialize without truly socializing.
I swipe, pinch and zoom, and scroll as if I've become a digital conductor of sorts.