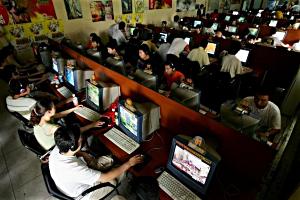 Reuters ran an interesting story this morning. Mainland China opened its first halfway house for Internet addicts, which offers teenagers counseling, books — and the use of computers????
The shelter can hold four minors for one-night stays, which is intended to provide a sanctuary between them and their parents.
Since online gaming has exploded in China over the years, an estimated 14 million people have jumped in to feverishly accelerate the growth. Even with a halfway house, it's simply no match to curb the growth.