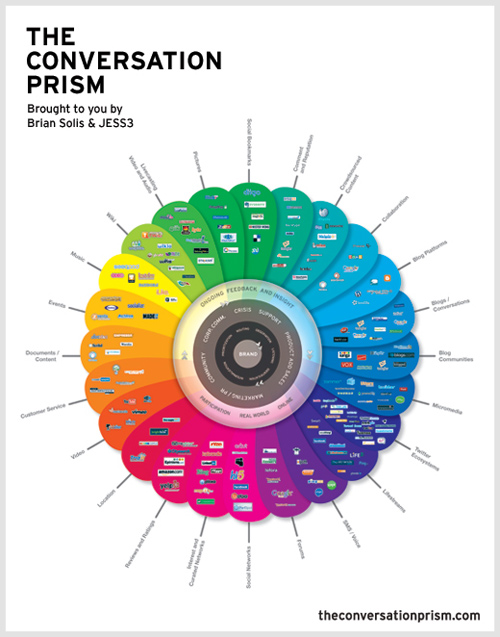 The Conversation Prism by Brian Solis and Jesse Thomas
The Conversation Prism debuted in August 2008 to provide a visual representation of the true expansiveness of the Social Web and the conversations that define it. In this short time span, over one million people have crossed its path.
When Jesse Thomas of JESS3 and I initially mapped "the conversation," we recognized that the act of categorizing social networks within a visually rich graphic would be momentary at best, demanding endless iterations in order to accurately document evolving and shifting online conversations as well as the communities that promote them.