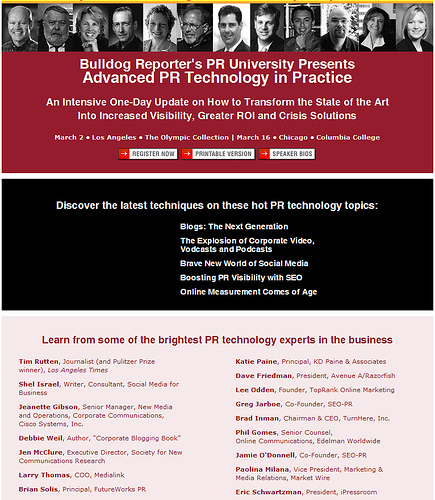 This Friday, March 2nd, I'm speaking at the Bulldog Reporter conference – Advanced PR Technology in Practice, a day-long event discussing how to transform the state of the art into increased visibility, greater ROI and crisis solutions.
The event will be held in Los Angeles at The Olympic Collection.
I participated in the event when it was in San Francisco last November. I was invited to speak on Social Media, its present and its future, but I was surprised at just how few of the attendees were familiar with the fundamental building blocks including tags, networks, crowd sourcing, RSS, etc.