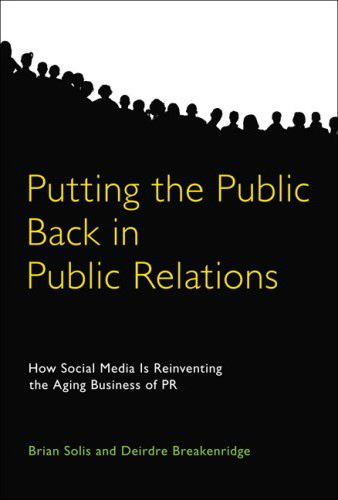 Deirdre Breakenridge and I are both proud and humbled by two recent landmarks for our book, "Putting the Public Back in Public Relations" and we owe the thanks to you.
1. The rights to translate and publish the book in Japan were solidified last week.
2. The book is currently in its second printing.
We're looking forward to the book reaching as many as countries as possible as its message and benefits are indeed global.