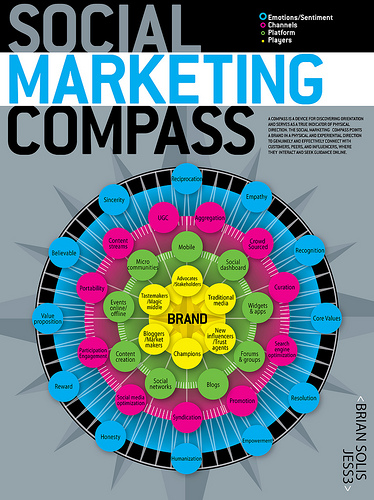 An excerpt from my next book…
A compass is a device for discovering orientation and serves as a true indicator of physical direction.
Inspired by a moral compass, The Social Compass serves as our value system when defining our program activities. It points a brand in a physical and experiential direction to genuinely and effectively connect with customers, peers, and influencers, where they interact and seek guidance online.