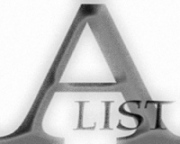 With all of the craziness and mind-numbing action associated with CES, I almost missed a couple of huge achievements for PR 2.0.
It all started with Stumpette's ranking of A-list PR blogs, where PR 2.0 ranked towards the top of the bunch based on Alexa rankings.
Then a few days later, Todd And complied a list of the Power 150 Top Marketing Blogs, where PR2.0 has hovered in the 90s. This must have taken quite sometime to produce, so hats off to him.