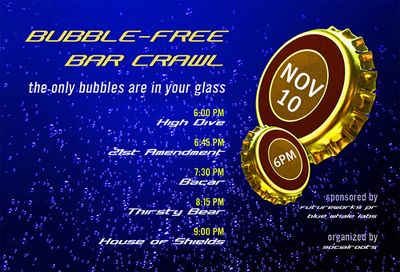 My good friend Greg Narain and I are hosting a "network free" and "bubble free" bar crawl in San Francisco on 11/10.
The Crawl will take place on November 10th, 2006 at 6pm.
Here are the details:
The Bubble-Free Bar Crawl is a celebration of our sacrifice. This event is for everyone toiling late at night to launch their own startup and take a piece of the pie. Most importantly, it's a time for you to bring all those who are supporting you out for a good time and a thank you.