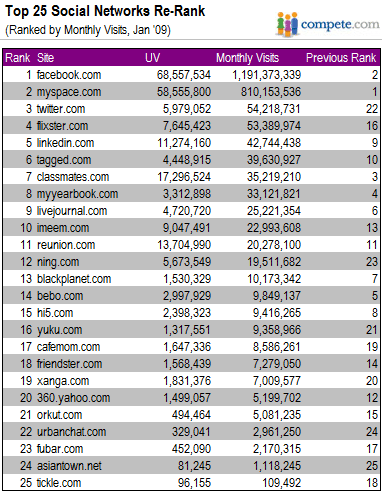 Compete: Top 25 Social Networks
Social Networks are among the most powerful examples of socialized media. They create a dynamic ecosystem that incubates and nurtures relationships between people and the content they create and share.
As these communities permeate and reshape our lifestyle and how we communicate with one another, we're involuntarily forcing advertisers and marketers to rapidly evolve how they vie for our attention.