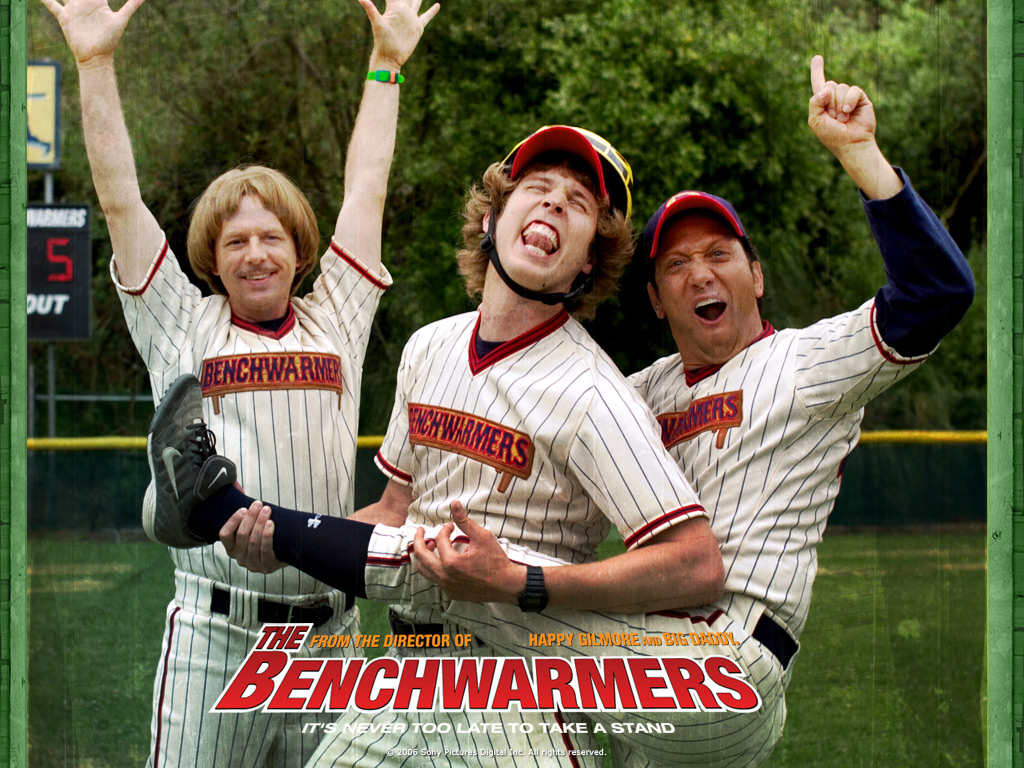 With an image like this, I guess it's fair to summarize the following article in this way, "benchwarmers can not drive successful brands and businesses. And businesses who choose to sit on the sidelines can never win a game."
Venture capital is no longer a guaranteed funding source for startup companies, and from what I'm hearing in the VC community, it may no longer be desirable. New business models are forcing sales to become the lifeblood of business once again – who would have thought that this could ever be otherwise. I guess it doesn't count for Web 2.0 companies, but for everyone else, making money matters to the bottom line. And, many business leaders have already braced for a wild ride, slashing budgets and costs, all in the hopes of extending this latest economic upswing into long-term success.
While this "safe" strategy follows a gut instinct, more avid business and marketing-savvy professionals will use this opportunity to overtake their competitors and win a leading position as the economy continues to turn around. And, it's for all of the right reasons.
It's a new playing field out there, with old e-conomy fears deeply rooted, which is ultimately changing the way companies approach marketing budgets, especially with PR.
When times are uncertain, businesses automatically look to cut spending as a means of survival. What separates more seasoned professionals from less effective executives is where they trim budgets and how they brace for survival and position their company for future growth.
Ironically, as I wrote those words, a top client called to ask us to halt all PR services because, he explained, they were forced to trim their budget. The move may be understandable, but the fact is, today's business and marketing executives are faced with a business paradox.
The right decision will prevent market share reduction and revenue loss. The wrong decision could force a company out of favor with customers and may ultimately create an irreversible cycle of catch-up.
I'll use my current client as an example. They are a relatively new player in the consumer electronics market. Together, we launched an aggressive PR and marketing strategy that branded them in the industry the same way that Tiger Woods anchored himself on the PGA leader board with his first Master's win.
Now the executives who called the shots on this marketing freeze will quickly force the company out of contention, as its name vanishes from the word-of-mouth chains, magazine articles, newspaper stories, and discussion boards where we introduced them. They will eventually discover their customers have other choices, and those choices are prevalent in all forms of media. When a company is not proactively vying for mind share it leaves the field open to competitors who will certainly try to woo their business away.
Here's how it works: Brand Creation + Brand Resonance + Benefits + Support + Personality = Brand Confidence and Customer Loyalty
Marketing has a basic mission; to grow brand confidence and customer loyalty, because they lead to stronger sales and greater repeat revenue. So in a fundamental sense: Marketing = Revenue.
The outcome for a company will depend on its basic commitment to marketing, because greater marketing efforts generate greater returns in the form of revenue and customer loyalty. It all ties together through a company's outreach to its targeted markets.
Even so, one of the first contenders to be voted out in the "budget survivor" series is usually Marketing, in some or all of its aspects as advertising, lead generation and public relations. In the last year, and especially within the last 30 days, I have witnessed, debated and negotiated unprecedented cuts in marketing budgets. To an alarming extent, budget-blinded company boards and CxO's have convinced themselves they can coast through these times by reducing or eliminating the work needed to generate brand awareness and customer pull. These shortsighted decision makers don't realize that marketing decisions are like moves in a game of chess.
While they may see an immediate drop in monthly expenditures, in effect they may have tipped their King. The loss will become painfully apparent in what may be a very short endgame.
One reason poor thinking too often prevails is that most executives, when running through possible budget cuts, assume all things are constant, including brand awareness and more importantly, current revenue.
I'm here to argue that while strategic cuts may be necessary and marketing can often be trimmed, it should never be frozen. What works for a company and its stockholders is to milk cuts at the administrative, process and executive levels before slashing sales and marketing operations.
Of course, cuts at the executive level may not appeal to the executives who make the decisions. They are only human.
But let me explain why marketing executives should shield their operating staff when the budget blade starts to swing. For a company to have any smidgeon of a chance to stay in business – and I'm not even talking about remaining competitive – it must broadcast its benefits to target customers. In a contracted economy, consumers are less impulsive. When shopping for products and services, they'll find many options, and they will do their homework. It is at this moment where marketing proves its value. It is imperative that they hear and see your value proposition. If they don't hear your message, they will hear your competitor's value proposition. If they don't know about your company, they don't know to buy from you.
Marketing is not a switch, even if some executives seem to think they can simply turn it on and off whenever it's convenient.
Marketing is also not a luxury, something to fuel only during the good times. At any point during economic cycles, marketing creates momentum and momentum creates sales. Good times or bad, business never stops.
A company that intentionally pulls itself off of the radar screens of its customers will find its revenues eroding quickly when customers and their associates look around for visible suppliers.
So if you need to reduce spending, the trick is to make cuts but still maintain perceived momentum. It boils down to perception management, and the first step is to be perceived. If we are not noticed, our short-term decisions will bring us long-term losses.
Where to start cutting, then, and where to bet one's diminishing resources? At this point, I open up the forum to debate. After all, the entire art of marketing is open to opinion and interpretation.
My own recommendation is to first cut marketing efforts that depend on your customers having discretionary money to spend. Such efforts would include focus groups, trade shows, sponsorships and the like. These campaigns are usually very expensive and not absolutely critical to moving the needle with one's ultimate customers.
Next up, in my schedule, would be branding initiatives. Usually carried in the form of advertising and direct mail, these "beauty pieces" don't provide an immediate call to action. Advertising and direct mail can also be very expensive, and may or may not yield the results necessary to carry a company through the short term. If it's questionable, we don't need it.
Nearly a final step should be to trim, not kill, the call-to-action advertising and PR campaigns. These are the two most important elements to ensuring visibility among decision makers at all levels, from "C" on down.
If you absolutely must cut again, then kill advertising altogether. Don't kill PR, because it delivers the most bang for the buck, once you eliminate trade shows and other such "extras."
Also keep IR, if it applies. PR and IR are the most cost-effective channels for reaching customers and investors. In the current recession, PR fees have stabilized and many hungry, aggressive agencies will ensure that the right people hear the right messages for a fraction of the cost of a single major advertisement.
Consider PR as the voice of the company. Customers research their purchases in advance and any proactive communications influences their behavior.
If an editor includes your company in an industry overview, if you frequently issue press releases to highlight new products, big customer wins and alliances, if analysts quote your company as a market player in published reports, you're guaranteed top-of-mind presence before, during and after a purchase. Buyers will know about you.
Afterall, PR combined with the broadcast power of RSS, Internet wire services, and PR 2.0, resembles search engine marketing (SEM) which dramatically increases the reach of the corporate brand. Many things are already in play that is making PR more valuable than ever.
The business of business is like a playing field. Top executives who do not have their finger on the pulse of marketing, who choose to sit on the sidelines, will never win or even play the game.
Spectators cheer the players, not the benchwarmers.
The smartest, most competitive companies will take advantage of the prime marketing opportunity when other companies fall silent. They'll carve out a leadership position now and for the future. They will rise above the rest while their shortsighted competitors bask in the pleasure of saving thousands now and losing millions later.
Tomorrow's leaders will be defined today. Some will watch while others seize the moment.
Vote for this article at New PR!
Tags: pr, pr2.0, sem, seo, public relations, venture capital, vc brian solis futureworks