Last month at STIRR, I was introduced to YouSendIt, "the leader in file delivery." It's an interesting service that allows anyone to send large files, securely, to contacts through email, bypassing any filters or limits set in place by admins on other side of the firewall.
For a couple of years, I've used a similar service from Dropload – basically, when I needed to send files in excess of 5-10MB.
According to Dropload's site, it is a place for you to drop your files off and have them picked up by someone else at a later time. Recipients you specify are sent an email with instructions on how to download the file.
In my opinion both services work extremely well and are helpful in ensuring that large files make it, intact, to their intended recipients. The difference is the level of perception, branding, and professionalism you wish to portray.
Per the YouSendIt site, "The company was founded in 2003 to solve a simple problem – we needed to get big files to other folks reliably, without email limits, firewall constraints, esoteric FTP or 'briefcase' contortions. And we wanted it to be simpler than email, yet as secure and dependable as FedEx and such are in the real world."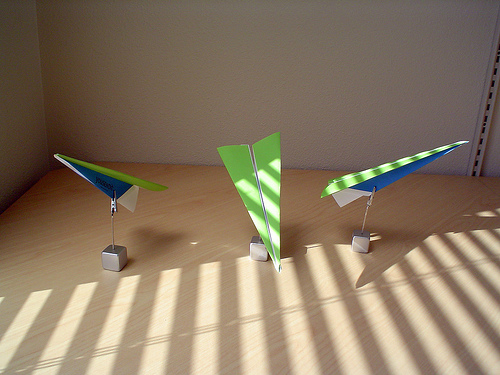 Photo Credit: Angie Chang
YouSendIt allows you to send up to 1GB files at a time. The site also promises that your data will stay secure: "Your data goes to who you want it to and nobody else. No risk of having data end up in the wrong hands."
For example, today I was working with PRNewswire, and I needed to prepare a series of folders consisting of high-resolution digital images weighing-in at about 10MB each. I decided to give YouSendIt a try, and within minutes, the files were received…in tact.
The company offers a variety of packages for personal and business users.
YouSendIt Lite
Your own Inbox
Sent files history
Address book
100 downloads per file
$Free
YouSendIt Plus
No ads on your pages
Track downloads
3-day email support
200 downloads per fileSend files up to 2 GB
$4.99/month
YouSendIt Business Plus
Display your brand on file deliveries
Request files from clients through your own branded Dropbox
No ads
Track downloads for 30 days
2-day email support
Send files up to 2 GB
Files available for 14 days
500 downloads per file
$29.99/month
YouSendIt BusinessDisplay
No ads
Track downloads for 30 days
2-day email support
Send files up to 2 GB
Files available for 14 days
400 downloads per file
$19.99/month
At the end of the day, I was impressed with YouSendIt's straight-forward and dependable service. I will still use Dropload for sending personal files (out of loyalty) and for business, I will continue to use YouSendIt. Either way, my files will arrive securely and on-time, which at the end of the day, is all that matters. Oh and for those of you who want to make some cool "YouSendIt" paper airplanes….follow the jump for the company's set of instructions.
Digg This!
Tags: dropload, yousendit, business, angie chang, web2.0, web 2.0, stirr, prnewswire