While Alison McNeill attended the del.icio.us Birthday Bash, I co-hosted the Silicon Valley NewTech Meetup with Keith Vu, while Vincent Lauria was traveling to NY.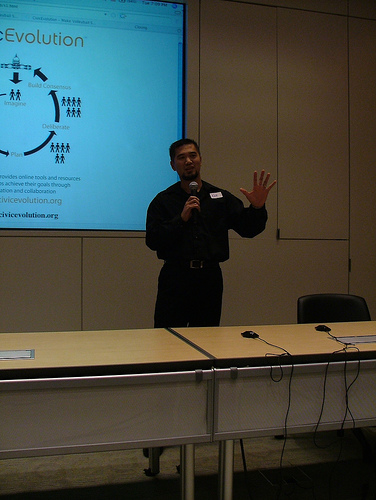 Keith Vu
Exciting indeed as it was definitely one of the largest events to date. There were some familiar faces and it was great to see new attendees as well. At over 600 current members, the monthly event is showing only signs of tremendous growth – which may require a new, bigger venue soon.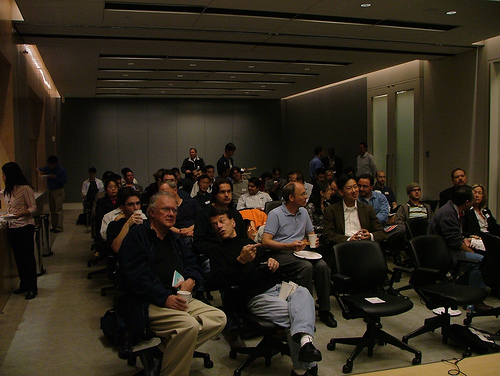 Thanks again to Andrew Lane for sponsoring the wine and DLA Venture Pipeline for providing food and the venue.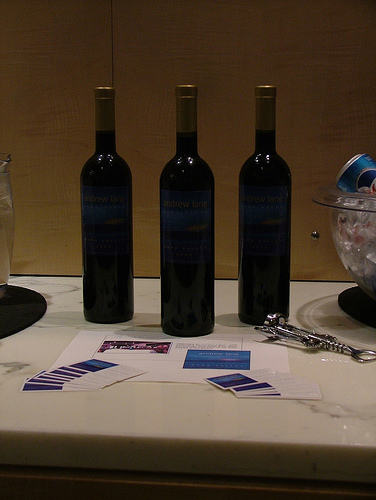 Andrew Lane Wines
With that, let's jump into the highlights from the event.
After presenting at the September San Francisco NewTech Meetup up, Brian Sullivan made his way to Palo Alto to highlight CivicEvolution.
CivicEvolution, Brian Sullivan

CivicEvolution provides online tools and resources to help groups achieve their goals through deliberation and collaboration. It also has resources such as case studies and tips on organizing and managing deliberative projects that will increase their chances for success.
Groups and individuals can use CivicEvolution to empower their communities, develop deeper knowledge, discover new ideas, and understand differing views and philosophies.
The highly configurable software walks participants through the entire process. First, meeting each other, then proposing a project, getting feedback, voting on it, forming teams, and taking action.
I like it because it brings together people in a common, non-partisan environment to get things done. In fact, we're thinking about using this for the SocialMediaClub efforts for the development of a new social media press release standard.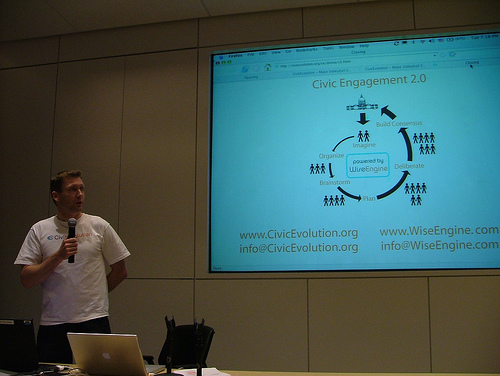 Vyew , Christopher Peri and Tim Hon
Vyew is a browser-based conferencing and always-on collaboration platform that provides instant visual communication without the need for client downloads or installations. They previewed version 2.0 BETA.
Vyew's multimedia workspace lets people share presentations, files, photos, etc. There tools for whiteboarding, annotating, text chatting, and phone conferencing.
Vyew's 2.0 release differentiates them further by permitting concurrent group projects or allowing users to create dynamic "scrapbooks" with their social network. This multi-user created content can be published through a Vyew window – even on other websites or blogs. These 'Vyewlets' are fully interactive; enabling users to annotate and draw in them, while the original content gets updated in real-time.
Vyew is a powerful and extensible sharing platform with a growing set of plug-ins, such as Yahoo maps, Google search, diagram tools, notepad, games, photo slideshow, and more.
I called them the WebEx for the rest of us, but it seems that it doesn't quite capture everything that they do. Definitely impressive.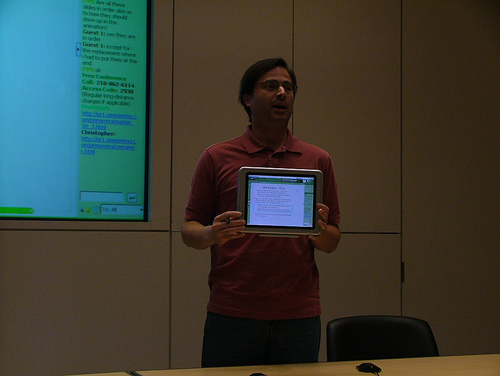 Zypsy, Anup Yanamandra and Felipe Albertao
Craigslist goes mobile. Last-minute, simple social classifieds from your mobile phone: Post an ad on your mobile or your web, receive notifications on your mobile or your email, your ad can be viewed by other zypsy users as well.
Zypsy provides people with the ability to perform simple social transactions such as finding rides, deals, reviews, books, DVDs, tickets, etc while they are on the move with a cell phone. They are eliminating the need for people to be in front of a computer to find these simple services or products within their social network or locally.
If I only knew about that service before I sat in traffice on my way to the event, I would have posted a last-minute request for a carpool to Palo Alto.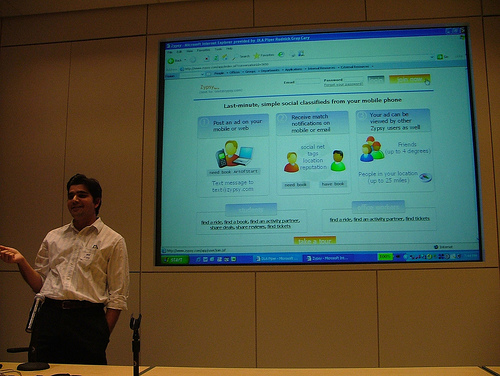 Approver , Jeffrey McManus
The name sounded familiar, and now I know why. Jeffrey McManus was part of the developer network at Yahoo and eBay. He has since moved on the "greener" pastures and recently launched Approver.com (Sept. 5th to be exact).
Approver.com makes it easy for you to share documents and ideas with friends and colleagues. Sort of like ZOHO, but better – at least for its intended core use.
Approver.com allows users to create or upload notes or documents, then invite friends or colleagues to provide feedback, while tracking everying in one place. When colleagues have reviewed the document, you'll receive an alert. If they forget to review the document, Approver will bug them in email.
We've all done the email attachment dance and there's always an issue of coordination and version control. Now there's a real-time way of getting the job done, without relying on email.
Users/visitors can view the documents in any browser and they also have sites for more specific demographics) Legal Professionals , Public Relations Professionals , Editorial Professionals , Corporate Blogging .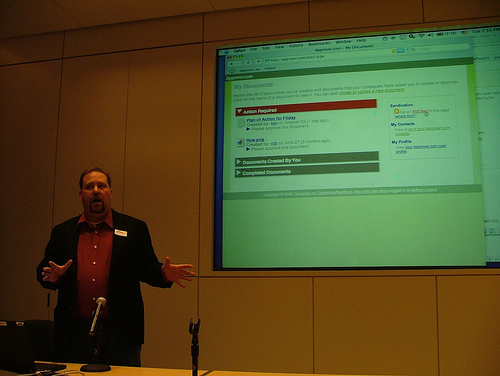 For more pictures, jump to the flickr set.
The Red Herring covered the event here .
Add to del.icio.us
Tags: vyew, meetup, web2.0, web+2.0, siliconvalley, approver, approver.com, newtech, zypsy, civicevolution, briansolis, brian+solis