Thanks to Zoli Erdos for reporting the award-winners from Office 2.0.
Best Office 2.0 Suite: Joyent
Best of Show: EchoSign
Best Demo:
#1 Vyew
#2 Wufoo
#3 Koral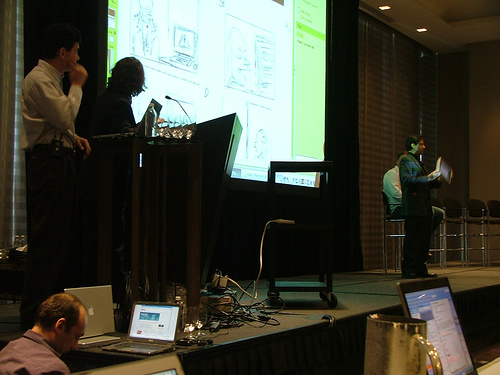 Vyew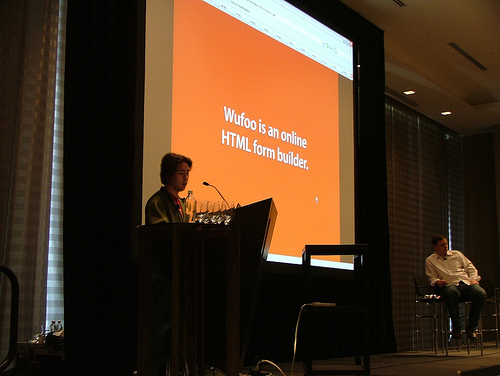 Wufoo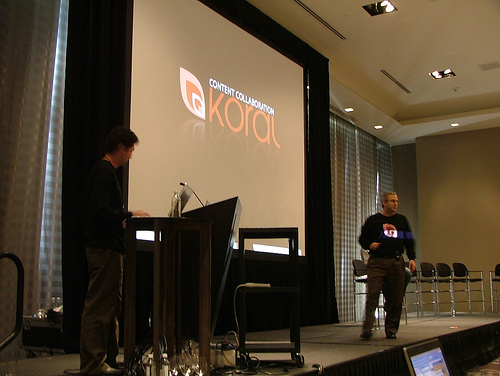 Koral
Congratulations to all of the winners. Just for the record, I also voted for SiteKreator, FreshBooks, and System One. Steve Gilmor and I talked about the favorites, and I think we're both in agreement that our other choices didn't make it to the top, but, that shouldn't take away from the winners and the valuable apps they highlighted atOffice2.0.
Tags: office2.0, office+2.0, web2.0, web+2.0, joyent, vyew, echosign, koral, sitekreator, systemone, freshbooks, michaelarrington