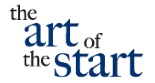 My friend Zoli Erdos let me know about two important events coming up this week. On November 8, 2006, make plans to attend The Art of Start and Launch Silicon Valley produced by SVASE and Garage.com.
The Art of the Start is a conference dedicated to helping entrepreneurs succeed. It runs from 8 a.m. to 3:30 p.m.
Start-up authority and popular business author Guy Kawasaki and experts from Garage, along with Silicon Valley leaders and mavericks, venture capitalists, and successful start-up CEOs will explore the art of starting up.Conference attendees will learn:How things have changed on the investment scene.What it takes to get funded today.How to run and build your business by crafting an ecosystem. How to get a reasonable valuation.So check out the conference agenda and ask yourself what you could learn at this exciting conference…a lot!
But wait…there's more.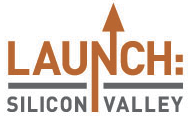 Make sure you also check out Launch: Silicon Valley!
Starting one hour after The Art of Start, Launch: Silicon Valley will kick things off at 4:30 in the same location.
The first ever "Launch: Silicon Valley" event is designed to uncover and showcase the most exciting startups in high technology.
Launch: Silicon Valley will feature new companies that are ready for launch, but are not already well-known. These are companies who have a product or service available (as of November 8), but have not been out for more than several months.
30 startups with innovative solutions to real world problems have been selected to exhibit, serving markets including Medical Devices, Security, Clean Energy, Enterprise Search, Gaming, CAD, Digital Media, BioTech, Consumer, and Web 2.0.
Launch: Silicon Valley is not a pitchfest or a beauty pageant. Companies will not be pitching for funding; they will be looking for buzz, customers, mindshare, and possibly talent and partners.
"The drought of the past few years is over and venture capital is flowing again. But starting a high tech business is no less challenging and demanding than it's ever been, even in an environment of venture capital overhang," according to Garage.com.
Location:Microsoft Building 1, 1065 La Avenida St, Mountain View, CA 94043

Tags: zoli svase garage garage.com zolir+erdos startup artofstart launch+siliconvalley silicon+valley web+2.0 web2.0 guy+kawasaki guykawasaki microsoft launch vc venturecapital venture+capital