by Alison McNeill of FutureWorks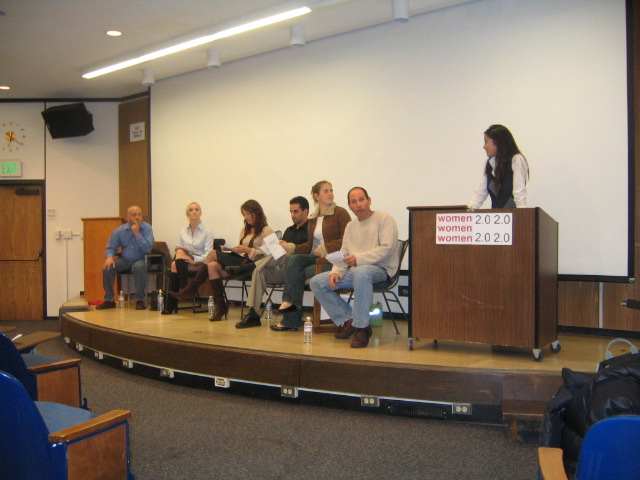 I attended the panel and mixer at Stanford University called "Converting Your Passion into a Real Business." The event was sponsored by women2.0, bases and Entrepreneur27. A great mix of folks made up the panel including:
Liz Gannes: Reporter for GigaOM. She mainly focuses on consumer-oriented startups and other technology stories.
Tim Johnson: Sr. Director of Corporate Marketing at jangl, Inc. jangl allows users to talk anonymously on your phone (on any phone). For example, many use it with services like match.com and it lets you chat with and meet people without them seeing your phone number, etc.
Nick Douglas: Former editor at Valleywag, now writing for The Huffington Post and working on a personal video project.
Amy Andersen: Founder and CEO of LinxDating LLC. Amy helps "sophisticated eligibles" link up by matching marriage-minded Silicon Valley men and San Francisco women to create a perfect match. Awww.
Shannon McClenaghan: President of JimmyJane, which sounds innocent enough, but was definitely the talk of the night! JimmyJane develops and manufactures accessories which integrate design and sexuality; their goal is to be the sophisticated consumer's brand of choice for sexually-related products.
Christopher Surdi: Co-Founder and President of Global Educational Program. The program gives higher educations institutions resources to manage professional study tours, giving students personal company visits, etc.
Ariel Poler, TextMarks CEO, was the panel moderator of the evening. It was a very straightforward layout with introductions from the panel followed by questions posed by Ariel. Some included, "What is the passion that brought you to your work now?" and "Can all passions be turned into moneymakers?"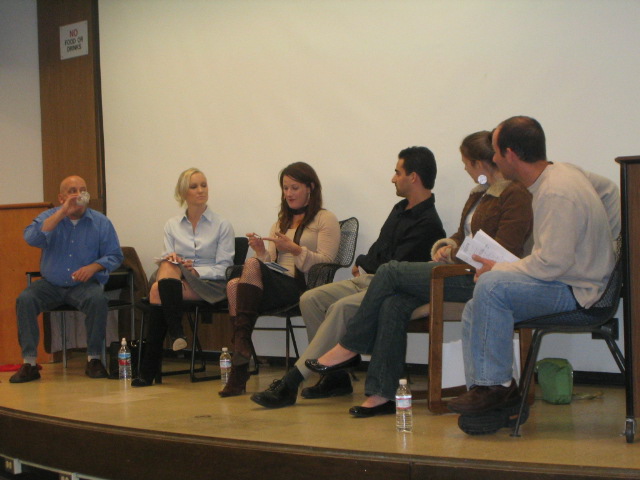 Tim Johnson, Amy Andersen, Shannon McClenaghan, Chris Surdi, Liz Gannes, Ariel Poler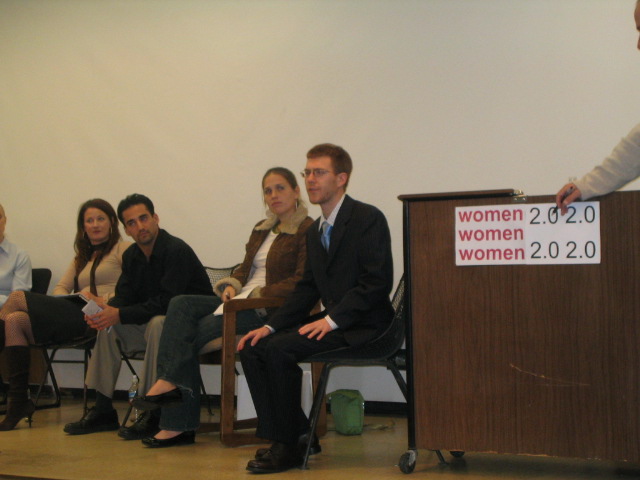 While the dialogue was interesting and optimistic, I'm not sure if it was exactly what some of the attendees were looking for. This became apparent with the Q&A from the audience when someone asked, "I want to start my own business, but I'm not sure where to begin."
I think this is the kind of discussion many were looking for and wanted specific answers regarding funding, etc., but I don't know if this was the intention of the event. It was fascinating to listen to the trials and tribulations of the panel's journeys nonetheless.
When the topic of women being entrepreneurs came up, the male panelists kind of slouched back in their seats and let the women take over. While Amy Andersen said, "It is difficult to be taken seriously as female entrepreneur," no one had any concrete advice on how to overcome that. I think it is an individual battle for women entrepreneurs and they all overcome it differently, so maybe there is no real answer.
My favorite "sound byte" of the night, if you will, was when Shannon from JimmyJane said, "It is never a good time to start a company, so you should just do it now." So go- convert that passion!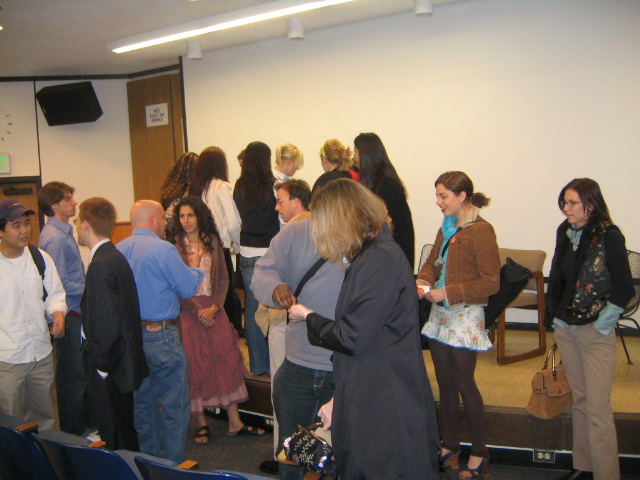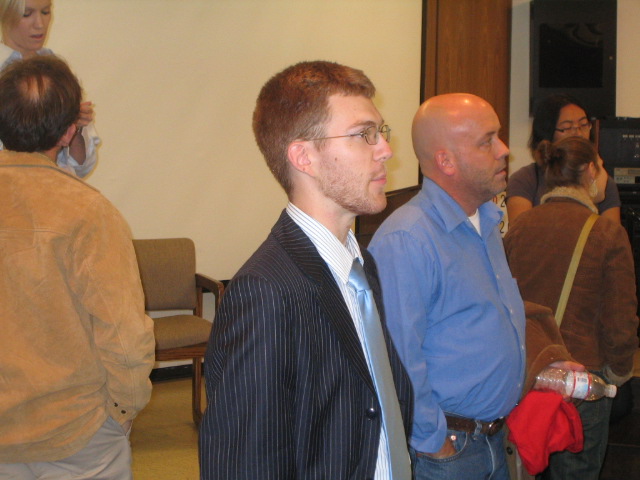 Nick Douglas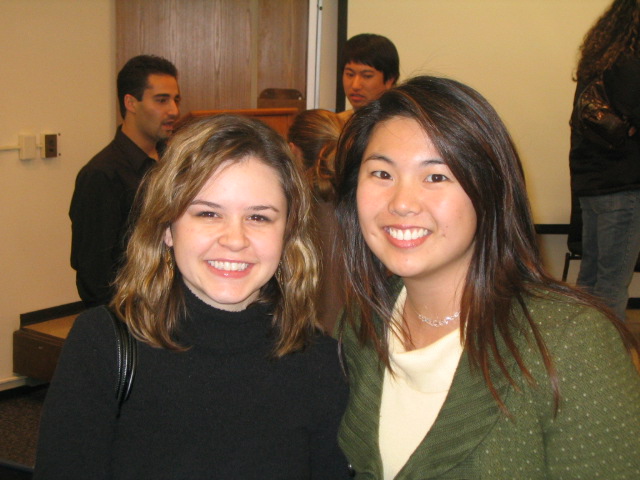 Alison McNeill and Joanne Wan (co-founder of bub.blicio.us)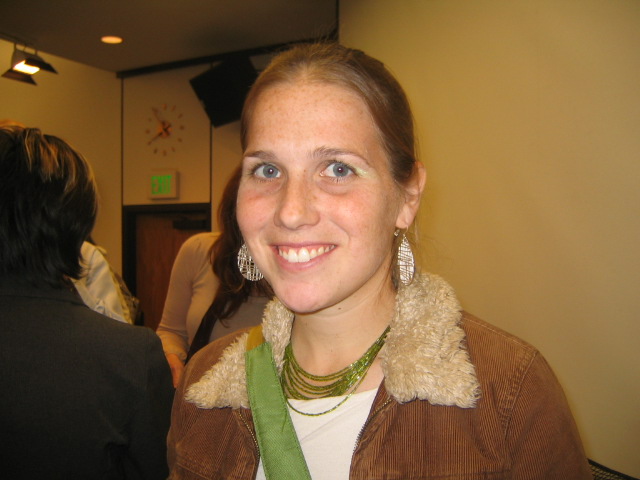 Liz Gannes
For more pictures, jump over to the flickr stream.

Tags: valleywag huffington+report nick+douglas jimmyjane shannon+McClenaghan amy+andersen linxdating chistopher+surdi GEP michael+cerda jangle ariel+poler textmarks women2.0 women+2.0 2.0 women entrepreneur27 stanford bases women2 upcoming:event=130379 liz+gannes gigaom jangl linx+dating tim+johnson