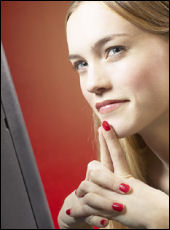 Blogging is nothing new, yet it is still highly underrated and misunderstood by Corporate America. Note, this isn't written for the legions of social media-savvy professionals, this is aimed at those looking for the right way to participate.

Although many of the same tools and strategies that make blogging so popular and influential are now starting to force new channels of business-to-business communications, most corporations are either slow to respond or treat it as the bastard step child of marketing.
Today this channel is largely untapped, but I believe it is set to explode – all it needs is a little dedication, belief, support, and most importantly – transparency.
Transparency is the key to social media. Believe it or not, many of the companies that run blogs today aren't written by the names associated with the posts.
What? Gasp? Are executives letting junior personnel write these seemingly genuine words that are no more real than the quotes in company press releases?
You bet….I hear about it all the time. And, I think it's complete BS.
Whereas content was king in Web 1.0, now participation is king!
Leveraging social media in B2B and B2C
True corporate blogging represents a tremendous opportunity for B2B and B2C looking for a voice; searching for a way to communicate with customers; desiring an untraditional platform for conversations; unmasking predispositions and helping to mold perceptions.
While Geoffrey Moore's books Crossing the Chasm and Inside the Tornado inspired a generation of innovative marketing strategies, 2000's Cluetrain Manifesto predicted a shift in how companies will ultimately engage with customers. The Manifesto predicted the phenomena known as social media and the notion that markets are conversations and participation is marketing.
Put more simply, you can't market "to" customers, you must engage "with" them. Blogging is considered one form of social media, and it has become a viable, respected and a tremendously influential channel for corporate communications and customer relations.
Businesses are learning to experiment with executive and corporate blogs as a means to tap into this rich and evolving vein of CRM, leveraging the power of social media and the prospect of sparking new conversations within markets. However, many simply drop the ball and treat blogging like any other marcom program. Many also fall into the category of online newsletters and sales pitches – which is simply one-way communications.
To truly leverage the impact of social media, the conversation must be two-way. It's the idea of making the conversation interactive – allowing visitors to read, communicate and share with company executives and peers – that make corporate blogging effective, and very compelling.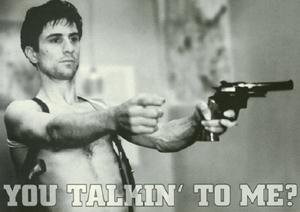 It's not about selling, it's about dialogue
Companies truly concerned with their customers (and influencers) at an emotional level can strive to build a bridge without toll booths, increasing traffic and ultimately, sales and loyalty. One way to facilitate this bridge is to dedicate a portion of the company website to engage with people directly.
The "people" I refer to, is layered by customers, employees, peers, channel partners, decision makers, and competitors, so it's important to address each of them, acknowledging that crossover exists.
Remember, people blog, not companies! Make sure that you start real conversations… and have something to bring to the table.
In addition, it's important to designate frequent posts to each of the influencer groups.
Frequency + quality + focus = loyalty, sales, and resonance.
The key to social media is not to propagate or pontificate. Instead of using the corporate blog as an arm of marketing, identify customer pain points and deliver the painkiller in a direct, personal, and believable fashion. Try segmenting information across each market to make the interaction more personal and believable.
Don't try to tie metrics to the bottomline!
It's all about opening up the corporate kimono – exposing the soul and personality of the company to facilitate genuine communication.
One of the many resources on corporate blogging is Naked Conversations, by Robert Scoble and Shel Israel. It explicitly spells out why and how to leverage a corporate blog to cultivate target markets at national and global levels, and its associated return on investment. Another must-read author is Debbie Weil. I too am writing a book on social tools, so stay tuned.
Defining the path
When thinking about how to leverage social media and blogging strategies, first sit down with the executive and communications team, including business, marketing, public-relations and Web managers and tell them to read this post, among the many others out there, as well as the books listed above!
Honestly, everything they bring to the table will try to refute everything you're trying to explain.
To quote the narrative in James Cameron's Titanic when referring to the captain's mistakes, "26 years of experience working against him. He figures anything big enough to sink the ship they're going to see in time to turn. But the ship's too big, with too small a rudder… it can't corner worth shit. Everything he knows is wrong."
If you need backup, call Shel Israel, Jeremiah Owyang, Chris Heuer, Brian Oberkirch, Debbie Weil, Todd Defren, or me, to come in and help you ensure that you don't insult the people you're trying to reach.
This is about conversations – people talking to people – not about "corporate communications." It takes a new level of engagement. So, engage or die!
Update:
John Cass asks "Are You a Sanctimonious PR 2.0 Professional?
Sterling Hager Discusses "Sanctimonious 2.0" – Also follows up with Part II
Kari Hanson on Ghost Posting
Add to: Digg del.icio.us Yahoo BlinkList Spurl reddit Furl
Tags: robert+scoble media2.0 media+2.0 "media 2.0″ cluetrain manifesto geoffrey+moore jeremiah+owyang shel+israel brian+oberkirch social media socialmedia blogging corporate social+media titanic brian+solis pr2.0 chasm socialmediaclub naked conversations