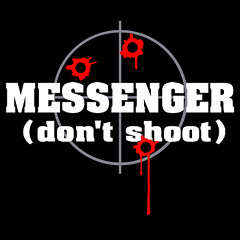 Taking a step back from the highly publicized and globally viewed online game show series, "Get It or Don't Get It," I am still shaking my head wondering at what point the communications industry stopped paying attention to the need for evolution.
Millions of bloggers (not to mention journalists) use traditional releases to write stories everyday. Customers read SEO press releases in Yahoo and Google to make decisions.
The idea behind the new media release is to improve the foundation, content, and relevance of information and distribute it in a way that allows journalists, bloggers and even "people" to read, use, and share the information – in concert with other forms of media.
When PR takes the time to "get it" and engage with people on their terms, they'll realize the need to restructure the information they wish to share in a way that doesn't insult the intelligence of those who read it. Only at that point can they effectively evaluate whether that news should be socialized through new media.
PR/Marketing types are resisting the inevitable need to "engage or die" and instead, attack the spirit and the vision which will forge a place for a new level of PR in a socialized economy.
I'm here to help people who genuinely want to stop insulting those they try to reach and actually start meaningful conversations – every step of the way.
It seems that those who get it, are actually a new breed of PR professional – sharing more in common with online and SEO marketers and Media 2.0 voices than traditional PR.
I support the hrelease, new media releases and the idea of social tools that enable "socializing," including press releases, in order to help well-written stories spark conversations among people.
To be clear, I do not support PR's foolish and unprofessional attempts to hijack "social media" viewing it only as a trend to help boost their visibility and revenue – without the slightest concern or understanding of how people share information.
Let's not forget, that traditional press releases have a place. But to quote Jeremy Pepper, "I think it's a band-aid for the bigger problem: most junior PR people cannot write."
Indeed Pepper. The fact that any company would allow important corporate message to be written by junior PR people is a spine tingling reality that should scare us all to hell. How the "F" are we supposed to take that model directly to the people? We can't.
Yes, it all starts with great writing…but more importantly, have an idea of what it is you're representing in a way that demonstrates expertise, conviction and a real world understanding of how that product/service benefits the people you're talking to.
Again, let's not forget, the majority of PR 'un' professionals out there aren't even reading these posts. That's a big part of the problem.
To help, I've included ten principles (I'm sure there are more) that serve as the foundation for new media releases:
1. Elevate the message.
2. Inform not persuade.
3. Write with balance.
4. Include traditional and new media.
5. Be informative.
6. Provide resources.
7. Use available tech to open-up dialogue.
8. Listen.
9. Converse.
10. Learn.
There are still millions of people that enjoy receiving information in a one-to-one nature. But at the end of the day, nothing beats relationships. Now we just need to genuinely engage in one-to-one and one-to-many, or order to incite the many-to-many conversations that will impact the bottom line.
I guess the moral of the story is to be the person you wish to reach – regardless of the technology you use to get there, i.e. release, blog post, comments, etc.
"It's not about the people who don't want it; it's about the people who do."
—
Tracking the latest conversations:
Todd Defren continues to forge ahead with his new Social Media Press Room
Shannon Whitley at PRX Builder also continues to help PR jump into SMRs
Education PR
Mark Rose, PR Blog News
digTrends
Chris Heuer on why it's called Social Media – Social Media Club
PR BlogJots
Leading Edge
Vaza (it's in German)
Point Being
SiliconValleyWatcher
PRSquared
Web Strategy by Jeremiah
World CAD Access
Murphy's Law
Funny Rabbits
Custom Scoops
Phil Gomes
PR2.0 – PR Without PR
Tech PR Gems
Just Engine
The Long Tail
Weblogsky
Spin Influencer
POP PR Jots
Neville Hobson
Common Sense PR
Add to: Digg del.icio.us Yahoo BlinkList Spurl reddit Furl
Tags: socialmedia social+media social media pr pr2.0 public+relations public relations press releases newmedia press+releases pressreleases 101 hrelease media2.0 media+2.0 2.0 "Media 2.0″ "media2.0" pr+2.0