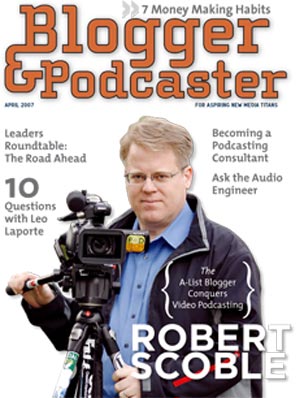 In an interesting twist of media, bloggers and podcasters now have something to read when wifi or EVDO is unavailable.
Blogger & Podcaster is the first monthly business print and online magazine written "exclusively for serious bloggers and podcasters."
The premier issue features Robert Scoble discussing his foray into video podcasting.
Read the first issue online here. The format is very rich and unique. I actually read through the issue, cover to cover.
"blogger & podcast magazine" blogger&podcast magazine blogger podcaster blog robert+scoble media2.0 media+2.0 media 2.0