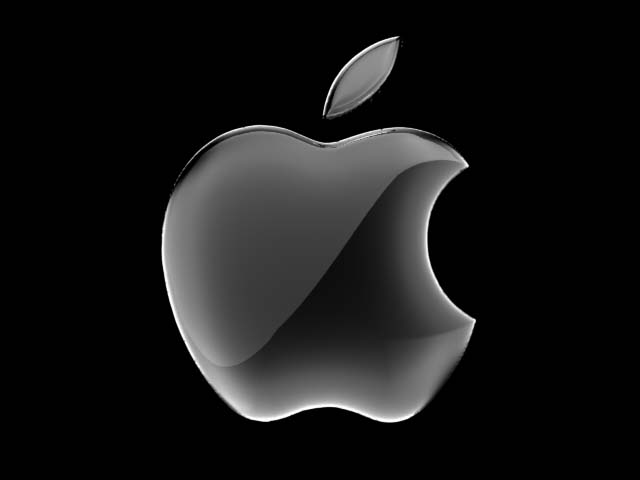 One week following the aftermath, it's worth another look to dissect and analyze what went right and what went horribly wrong in order for PR people to understand how to prevent crises and also know how to react when they inevitably arise.
Gasp. Is it true? Can apple actually "do" wrong?
Yes indeed, but before you can call em on it, Steve Jobs swoops in and saves the day, again.
Yes, we all know by now that Apple reduced the price of the Apple 8GB iPhone by $200 and killed off the 4GB model after only two months of being on the market. However, this post is part of my Crisis Communications 2.0 series which analyzes how companies react in crises.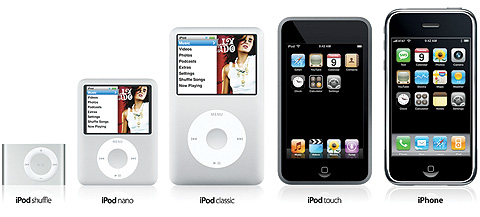 Let's remember that this was a press event to launch the new iPod line. So in that regard, the price cut practically eclipsed this important news and demonstrated that Social Media is a powerful force that can work for or against you, whether or not you try to control the conversation and the message.
There are two camps on this. One side says that Steve Jobs and the Apple PR team screwed the pooch, while others believe that Steve's honesty might have actually positioned the company for aggressive growth across the desktop and portable PC, media and cell phone markets. And by growth, I mean stealing market share away from existing anchors in each segment.
After much thought, I can say that I have been a visitor of both camps and now reside comfortably in the church of Apple. I'll explain more in a bit.
So what went wrong?
First, the new iPods did not get their due spotlight even though this was the stage for an amazing set of individual stars.
Second, the only people talking to the community were upset customers and the media and bloggers that cast the spotlight on them.
Let's dig a little deeper though as to why a price drop would be an issue in the face of the eagerly awaited new iPods…
The iPhone is considered to be one of the most successful consumer product launches in history and combining this caliber of news from two different, but beloved product lines was a recipe for disaster..
As many have said, the iPhone launch was the moon landing for geeks. Many camped out, albeit unnecessarily, for the opportunity to purchase the sacred device. And, while many have said that if the iPhone was worth $600 to you and you happily paid it then, why would you be upset that the price went down.
Hey, it's tech right? The price always inevitably goes down.
But this is no ordinary customer base. This is the church of Apple. And, in this case, church goers are early adopters – people who support all new products from Apple without the care or benefit of peer-to-peer influence or regard for price. So a price drop after only two months doesn't come with evolution, it arrives with the stinging and the embarrassment of an unexpected bitch slap.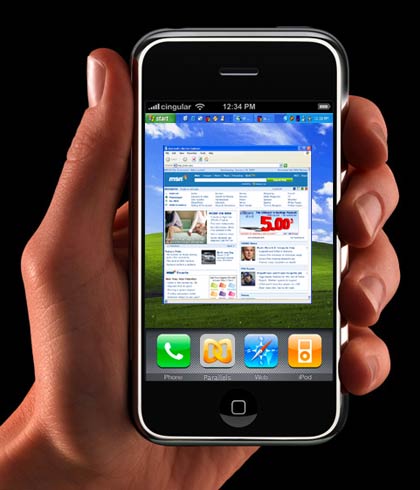 As you could imagine, the army of iPhone zealots, myself included, were a little upset at the news of the massive and sudden price drop. And most of us shared our stories, creating a tsunami of memes that washed out all other news and topics for several days.
It's hard to believe that Apple communications didn't see this coming. It's unclear as to the role PR specifically played in preparing Steve or the press for an "expected" negative reaction. It's also unclear as to PR's involvement in helping to broker the information between the company and the people – or whether they jumped, at all, into conversations with customers directly.
What we do know, is that this news was embraced with nothing short of anger, bewilderment, and intensity. The fallout could only be described as a revolution that spilled into the global streets of Social Media and only grew stronger with every new post, link, tweet, video, podcast, livestream, and comment.
You couldn't go anywhere online without seeing the discussion of Apple's iPhone fiasco.
But where was Apple PR?
Where were the community evangelists? And I'm not talking about iJustine here – who has my vote for Guy Kawasaki 2.0 by the way. I'm talking about Apple representatives engaging in the conversations. This is inevitably what every company will have to do anyway.
The only people talking (and shouting) were customers, press and bloggers, and I can assure you that none of them heard a peep from Apple marketing.
But it's not just marketing. It's investor relations. The stock took a hit.
At this point, there really was only one choice and the ultimate evangelist himself, Steve Jobs stepped up to make things right.
Jobs responded with a remarkable open letter to iPhone customers.
Jobs wrote, "I have received hundreds of emails from iPhone customers who are upset about Apple dropping the price of iPhone by $200 two months after it went on sale. After reading every one of these emails, I have some observations and conclusions…Therefore, we have decided to offer every iPhone customer who purchased an iPhone from either Apple or AT&T;, and who is not receiving a rebate or any other consideration, a $100 store credit towards the purchase of any product at an Apple Retail Store or the Apple Online Store."
He continued, "We want to do the right thing for our valued iPhone customers. We apologize for disappointing some of you, and we are doing our best to live up to your high expectations of Apple."
From a crisis communications, customer service, PR, and investor relations perspective Jobs, did exa
ctly the right thing here.
He acknowledged the mistake with an apology for disappointing "us" and extended an olive branch.
Almost immediately, the blogosphere, Web, and search engines lit up with links to the letter and discussions about its content.
But it was much more than a tactic to silence the angry mob, it was a peek into a new Apple, Inc. – and it still has people talking.
It's the opening of his letter that is the most revealing , "First, I am sure that we are making the correct decision to lower the price of the 8GB iPhone from $599 to $399, and that now is the right time to do it. iPhone is a breakthrough product, and we have the chance to 'go for it' this holiday season. iPhone is so far ahead of the competition, and now it will be affordable by even more customers. It benefits both Apple and every iPhone user to get as many new customers as possible in the iPhone 'tent'. We strongly believe the $399 price will help us do just that this holiday season."
That's right…"go for it this holiday season." In fact, it's mentioned twice in just one paragraph.
Welcome to Apple 2.0. Not only is Steve trying to calm the anarchy, but he's steering the conversation, and the company, towards the discussion about how it plans to reach the mainstream – and it just might work. Think about how brilliant this is. He turned a negative into a business and vision discussion about how the iPhone is going to capture significant market share. And we're still talking about it, just like we're all still talking about Britney Spears – regardless of how disastrous her performance was.
Since the price cut, only one week ago, Apple strategically timed, or simply lucked out, with news that it sold its 1 millionth iPhone.
From Apple 2.0, "Piper Jaffray's Gene Munster, whose 50-hour survey of Apple (NADAQ:AAPL) stores produced the most definitive estimate of iPhone sales to date, has combined his data with yesterday's report that Apple sold its 1 millionth iPhone on Sunday to calculate the effect of last week's 33% price cut."
Jobs responded, "One million iPhones in 74 days — it took almost two years to achieve this milestone with iPod. We can't wait to get this revolutionary product into the hands of even more customers this holiday season."
Everyone loves the underdog.
And then there's also the news that the iPhone has been successfully unlocked, freeing it from the stranglehold of AT&T; – without worry of penalty or loss of features. It's almost perfectly timed to help the iPhone quickly consume market share.
According to engadget, "We've confirmed the hack! Yes, it's fully restore-resistant, too, which is great news."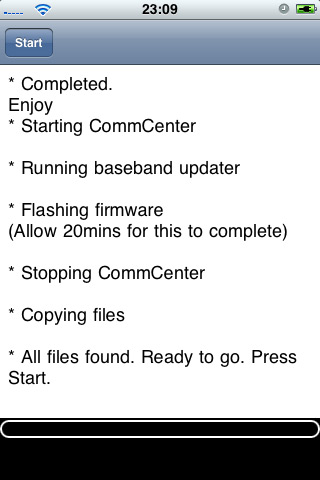 And, also within one week, Apple's stock has regained $6 per share just $10 shy of its 52 week high.
But how does Apple's recent rollercoaster apply to the rest of us?
Well, first of all, all but a precious few have a iconic CEO such as Steve Jobs running their company. And secondly, it's about running through a series of responses and predictions and lining up the direct and indirect strategies to deploy in such cases.
Aside from strategic PR and investor relations, companies also need a Guy Kawasaki-like community evangelist to engage in conversations and participate in all important forms of social media. It's these discussions that remind us that people hold a company's brand within the confines of their conversations and will incubate and grow wildly out of control if not pruned by proactive, and sincere, conversationalists. Note, we're not talking about marketers, nor are we talking about speaking at our "audiences" with "messages." We're talking about hearing and talking to people and coming back to them with something of value.
Crisis Communications 2.0 will have a plan, ready to go, that combines traditional and social activity that each place people at the center of the discussion – the rest are just the tools to execute. But nothing can go live without first listening to the conversations taking place.
I think at some point though, Jobs is going to realize that he can not control every conversation – or is he the exception to the rule?
UPDATE: Apple Activates $100 Offer For Early iPhone Customers
UPDATE #2: Guy Kawasaki responds on Twitter,

guykawasaki @briansolis My pleasure. Thanx for the mentions. No one is asking, Does a company lower prices on stuff that's selling well? I say no.

—
Connect on Twitter, Jaiku, Pownce or Facebook.
—
Related stories:
For a fun story, read BBspot's, "Jobs Offers Apple Lisa Early Adopters Store Credit"
The gutsy marketing and strategy behind Apple's iPhone price cut – BlackFriar's Marketing, "What people don't get is that Apple is waging a marketing war to reshape the value chain for the mobile phone industry…Apple is going to use its iPod playbook all over again"
—
Crisis Communications 2.0 Series:
Microsoft PR Sparks a Blogstorm with Acer Ferrari's and Vista
—