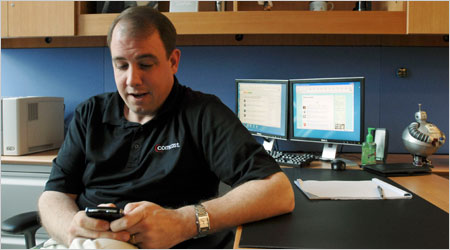 Bradley C. Bower for The New York Times
Frank Eliason, digital care manager at Comcast
There's certainly no shortage of discussions in the blogosphere that examine and spotlight companies that are listening to brand-related conversations across the Social Web to improve customer service, retention, and loyalty. But, when the New York Times decides to profile the emerging and critically important trend of two-way dialog between company representatives and stakeholders, we actually begin the process of crossing the chasm into the mainstream.
Continued attention of this caliber represents a significant and momentous opportunity to educate businesses on how to socialize their service and marketing departments and expedite the process of improving relationships with their customers, partners, and prospects.
Brian Stelter of The New York Times recently published a story that represents a milestone for those who have actively preached about the values of integrating Social Media strategies in business service and communications over the recent years. At a high level, it recognizes the challenges, opportunity and associated benefits of proactively discovering relevant conversations and the value of solving problems. It's just the start of what companies need to think about before they participate, but at the very least, provides a compelling overview for why they can no longer stand on the sidelines.
Stelter profiled Comcast, one of the growing number of businesses using blogs, social networks, and micromedia services such as Twitter to monitor online conversations and complaints to hopefully transform unhappy or confused customers into brand ambassadors.
The company was ranked at the bottom of the latest American Customer Satisfaction Index, a service that tracks consumer opinions of more than 200 companies and is the focus of a massive concentration of public animosity offline and online, culminating in one such example, ComcastMustDie.com.
Those of us who have been consulting with companies on how to fix or avoid such cases of negative groundswell are immediately reminded of Jeff Jarvis and the summer of Dell Hell. This is by far the most prevalent, landmark example of how an unhappy customer (in this case, one of the most influential people in journalism) can create a hurricane of brand deteriorating threads that ultimately reached a dangerous and damaging Category 5 status with every unsatisfied customer that joined the conversation.
Dell Hell and its effects on corporate branding was studied by various experts representing every major marketing discipline over the years, with one such report published by Response Source linking the negative impact to Dell's damaged reputation.
Richard Binhammer aka RichardatDell was tasked with the daunting and seemingly impossible mission of changing public preception and placing Dell on the long road back to recovery.
Through an active campaign of listening and engagement, Richard and his team, learned and discovered opportunities to fix problems, answer questions, and improve customer service and product development. Dell deployed a Direct2Dell program, a blog that humanizes Dell by sharing stories written by the people in the company who are genuinely focused on improving relationships with customers. Dell also launched IdeaStorm, an online community to crowdsource and foster new ideas to help build more relevant products and solutions. The company is also actively monitoring blogs, social networks, and also Twitter to identify problems and solve them, and at the same time, cultivate a sense of community by genuinely and transparently participating even when there isn't a fire to extinguish.
Richard Binhammer, Brian Solis @NewComm Forum
While Dell isn't at the top of the consumer service index, yet, it is making important and noteworthy strides that help it make the required internal changes that complement the activity led by Richard, Lionel Menchaca and rest of the Direct2Dell team.
Richard further explained the intentions and observations of his work on behalf of Dell, "My actions on behalf of Dell are not mere talk and conversation. Everyday we follow up on the online listening and the learnings we get from customers, fixing issues and bringing customers' perspectives inside Dell — real time, real views and real customer experiences. We believe that is improving our response times, contributing to better products and services and making us a better company, that is directly connecting with customers who care enough about us to talk about us on the web every day."
Now its Comcast's turn and many Social Media experts, CMOs, customer service executives, and CEOs around the world are paying attention. In defense of its brand and in a genuine process of displaying the intention of improving its service infrastructure, Frank Eliason was charged with creating and leading the new @ComcastCares program.
Similar to Dell, Eliason uses various social tools to listen to related online conversations discussing Comcast problems and challenges on blogs, Twitter, and discussions forums. His next step is to identify which activity requires an immediate response, which contributes to the arduous, but necessary methodology of building relationships one by one to show that Comcast does indeed care.
His main priority is first diffusing potentially dangerous threads that could spread virally by delivering resolutions that convert the despondent into satisfied customers. In only five months, Mr. Eliason has already reached out to over 1,000 customers online. He was quoted in the New York Times in support of his activity, "When you're having a two-way conversation, you really get to clear the air."
I was also quoted in the story: Brian D. Solis, who runs a public relations firm, FutureWorks, that specializes in social media, said companies like Comcast are "taking what used to be an inbound call center and turning it into an outbound form of customer relations" that can also help spot problems before they get out of hand.
Yes, Comcast and Dell are among those industry-leading companies that are redefining customer service and the entire service organization, proving that there are not only markets for conversations, but also opportunities to improve and amplify brand resonance in the process. And, instead of trimming costs and outsourcing service and support, there is an inherent, not yet fully documented, value in participating and helping. Investing time and money into relationships and outbound problem solving is taking precedence over the needs to justify the expense and its dividends are rewarded with satisfaction and referrals.
It's an opportunity cost and it's up to you to determine the value of participating versus the long-term costs of remaining silent. Conversations are taking place with or without you online each and every day. Now for the first time, companies have a direct connection to those public voices that are challenging your messages and mission to shape perception and/or learn from the experience to fix the very things that fueled the conversation in the first place. If you don't respond, someone else will, most likely in the form of competition seizing the opportunity to convert your dispirited customers into new prospects.
Big Brother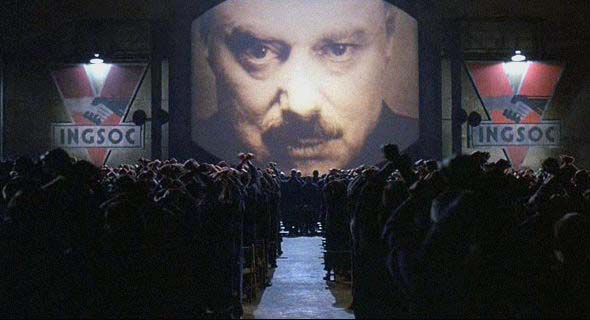 Perhaps the most interesting public response to Comcast's activity is the feeling that they're being watched by the company…Comcast Is Watching US!
When a commenter or blogger makes claims of being mistreated by Comcast, Eliason contacts the person directly and steers the discussion toward a resolution.
Lyza Gardner, a vice president at a Web development company in Portland, Ore., was quoted in the article, "It's one thing to spit vitriol about a company when they can't hear you, it's another, when the company replies. I immediately backed down and softened my tone when I knew I was talking to a real person."
After being contacted by Eliason, Brandon Dillbeck, a student at the University of Washington, found the encounter a bit "creepy."
Dillbeck further explained his reaction, "The rest of his e-mail may as well have read, 'Big Brother is watching you."
William Pomerantz, an employee at the X Prize Foundation in Washington, asked his friends on Twitter to "wish him luck" on his third appointment for a Comcast installation. As in previous experiences, the technician was nowhere to be found and a telephone rep had accidentally disconnected his call.
According to the story in the New York Times, Eliason checked his messages during his train commute home and discovered Pomerantz's comments. He responded that he would see what he could do, and within half an hour, a technician arrived.
Is this level of service "creepy?"
While some customers would prefer to vent without a response, I believe that the majority of customers just want their problems solved. No matter what role we represent when we come to the table, the common thread that binds all of us together is that we're consumers and customers with opinions regarding our experiences with hundreds of products, services, and brands.
Looking at the world through a customer-focused lens, it's unfathomable that anyone would rather endure an unpleasant experience in exchange for personal, hands-on service.
This is exactly the point of all of this. The Social Revolution is transforming everything from a broadcast, top-down form of message push and control to a dynamic interaction between people, which sets a new foundation for improved relationships and experiences.
This is Customer Service not Customer Empathy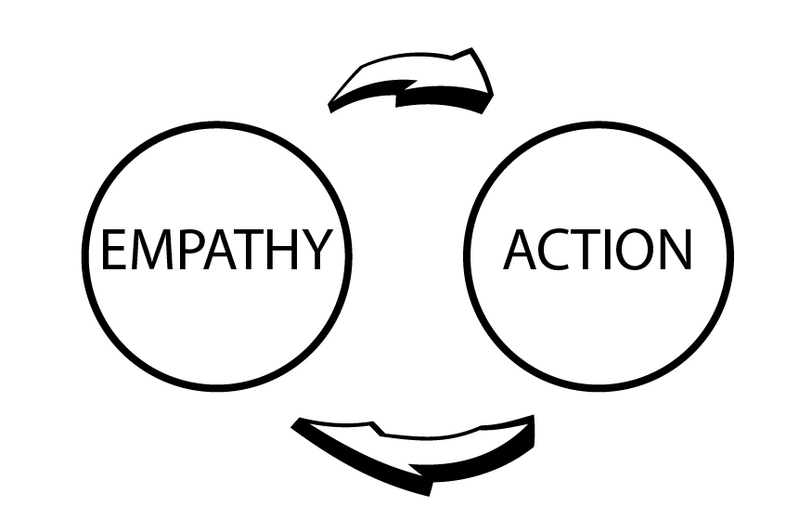 There are several companies in addition to Dell and Comcast who "care" enough to engage with their constituents in Social Networks, blogs, forums, and also in micro communities such as Twitter and FriendFeed. For example, H&R; Block, Zappos, Southwest Airlines, JetBlue Airlines, and Whole Foods are among the leading brands using social channels to listen, respond, solve, and eventually evolve into a resource center for their communities.
With every new paradigm that promises to change the communications industry, there are naturally critics who question the viability and potential for widespread adoption and ROI. After all, if we didn't push back, we would never move industries forward.
With marcom and customer service attempting to embrace and participate in conversations, many experts are vocally contemplating whether or not conversations are scalable and, perhaps most importantly, calling into question the true ROI and intent of online conversations. Some have gone as far to call this level of outbound service a waste of time and money and a distraction from the real task of building better products and services.
Depending on the size of the company, one community manager may suffice. Larger brands will require teams of people that can escalate from five to 20, or ever more. Comcast, for example, has already grown to a staff of seven in only five months, and will soon hit 10. This is not an insignificant line item. We're talking about tens of thousands of dollars per month in some cases.
Even though, it's a sizable investment, what's the price of not participating?
In this case, silence isn't golden.
If Eliason personally contacted at least 1,000 customers in five months and contributed to saving, conservatively estimating, 60-percent of them, what does that mean to the bottom line?
Let's say the average cost of Comcast service is $50 per month on average. That would mean that over a span of five months, it's feasible that Eliason salvaged at least $30,000 in services fees for Comcast. Note, I'm not factoring his monthly salary into the equation because, one, I don't know it, and two, the active process of reaching out to the community and helping them may well be a wash when compared to the goodwill that is bolstering the company's brand equity, positive referrals, and improved service records.
Of course companies are concerned with expenses, ignoring the cost compared to the reward isn't how businesses are run. One recent trend I'm hearing about more these days, is the outsourcing of the administrative aspects of listening to overseas teams to save money. These new agencies track key words across the Social Web and report them to their clients so that the community managers can parse and assign actions.
Now in terms of customer support versus customer empathy, it's as simply said as this…there is no market for messages and there is no market for lip service. Engaging in outreach is useless if it isn't supported by substance and follow through. Marketing "at" people is not the same as responding to them as individuals.
There are many examples of astroturfing, fake comments, and hollow engagement that almost always hurts the brand or at the very least, brings it into question. This blatant form of schilling is not transparent nor is it conducive to building relationships. Any company seeking to engage with customers should note that the true value of doing so is not only to help, but also, in the act of doing so, help many more like them.
Listening is much more than moving and reacting to every negative criticism that takes place online. It's also the realization that their experiences and feedback are priceless and represent real world reactions that can actually fuel change. Saying the right thing at the right time is something that marketing has been more than capable of doing very well for decades. It's the ability to identify opportunities to continually change the infrastructure to compete for the future and improve the bottom line for the long-term.
I wanted to get Comcast's perspective on the subject, so contacted Frank via Twitter by sending a message to @ComcastCares. He responded within minutes.


I asked Frank if the company was concerned with ROI or was there an implied understanding of value in your activity?
Eliason replied, "We are a business and we are looking at methods to measure ROI, but the fact is all methods of obtaining the Voice of the Customer, although not always quantifiable do add value for any organization."
The next question explored whether Comcast's activity would eventually feed back into the company to improve the infrastructure and service organization. I was also curious if this was, for the moment, a move and react strategy to initially change perception and buy time to ultimately make the changes that will scale over time.
Frank demonstrated that Comcast cares with his answer, "It actually is an additional method to gather feedback from our customers. My team also manages an email method for customers to share feedback via email (located on the Contact Us page of Comcast.com – send your feedback to Rick). We have used feedback from both to improve processes. Some have been immediate while others may take some time, but they will happen.
I then asked what Comcast was learning from the experience and why other businesses should follow its example.
Eliason's answer was interesting and I appreciated his honest and grounded view of Social Media providing an additional channel to engage, "We learn a great deal from our customers through this channel and we learn better ways to present information, and what the pinch points are in the relationship. One of the more fascinating things has been customers that had complaints but never reached out to us to correct them. It is so much better to see them have the service we intend. I think companies should be where their customers are. Social media is just another channel, similar to the phone, chat or email."
The last question focused on whether this new outbound channel for participatory service changed the game for improving relationships within Comcast's community.
Frank's perspective is indicative of how other companies will view engagement, "It makes it much more personal and it provides the opportunity to provide clarification when necessary. We do not do this from a PR perspective (although there are members of the PR team that are also in social media). My team concentrates on the customer experience."
Actions Speak Louder than Words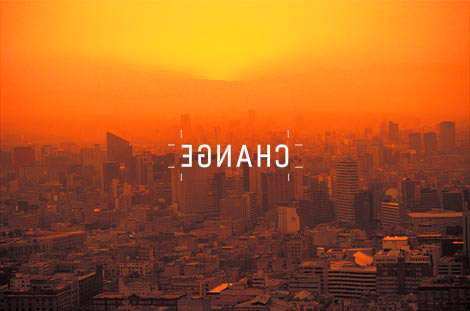 Credit: Stefan Rosty
Many businesses viewed the process of executing social media as an exercise of "build it and they will come." Most that decide to experiment with online services simply create profiles on Facebook and Myspace, accounts on Twitter, uploaded videos to YouTube and images to flickr, and simply hoped for a mass wave of friending and interaction.
Things just don't work that way.
But, the same tools that customers use to complain, gripe, and share experiences, are the very same tools that companies can use to discover consumer problems and work to deliver solutions.
By listening and observing, companies can accurately assess where their customers are sharing information and where their participation may or may not be welcome. The intelligence garnered from the ongoing task of listening tells us everything. The companies who are successfully listening are more intelligently engaging customers on their turf, in their way, in order to help them solve problems. In turn, they're turning customer relationships into powerful competitive advantages.
It's breaking new ground and it's setting a new standard.
This new genre of community managers represent the internal voice of the customer. They operate as the Grand Central Station of inbound and outbound activity, discovering opportunities, channeling them to the appropriate people within specific departments, coordinating the required responses, and championing the change necessary to improve the infrastructure for the future.
Social Tools for Listening
There are many tools available to us for listening, both free and those that require subscriptions. It is the process of searching these networks which will reveal the conversational hubs that require our attention.
For more on the subject of how to listen, observe online cultures, and engage, please read "The Essential Guide to Social Media."
Recommended Reading:
Jeremiah Owyang's list of social strategists & community managers for enterprise corporations.
New Communication Theory and the New Roles for the New World of Marketing
The Social Revolution is Our Industrial Revolution
The Art of Conversation – It's About Listening Not Marketing
Will The Real Social Media Expert Please Stand Up?
Cultural Voyeurism and Social Media
Free ebook: Customer Service, The Art of Listening and Engagement Through Social Media
Intel Insiders to Advise Intel on Social Media Strategies
The Social Media Manifesto
—
Connect with me on Twitter, Jaiku, LinkedIn, Tumblr, Pownce, Plaxo, FriendFeed, or Facebook. —
social media socialmedia social+media expert guru listening sociology technology tools media+2.0 media2.0 2.0 pr+2.0 pr2.0 pr public+relations communications advertising marcom conversational+marketing brian+solis conversational conversation marketing comcast comcastcares dell dell+hell customer+service customer jetblue southwest zappos