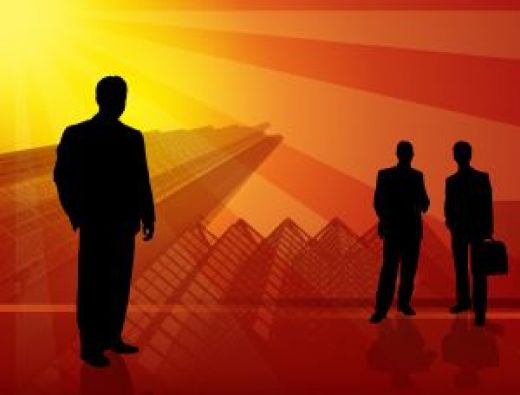 Source
In the era of the Social Web, practically everything we create and share online is open to public discovery, interpretation, and feedback – positive, neutral and negative. It sounds sensational and perhaps a bit ominous, but it's not meant to serve as a deterrent. It's only intended to introduce the subject and the context of this subject as well as raise awareness for the need to be proactive about cultivating and managing your brand and your reputation.
Your digital identity defines who you are and in this genre of Web-savvy content creators and purveyors, your online reputation does indeed precede you. The pictures and videos you upload, the bookmarks you share, the profile you define on each social network, those you befriend, the comments you share on blogs and other profiles, the posts your publish, the tweets you send on Twitter, basically everything you contribute to the Social Web shapes and contributes to your personal brand and how people will most likely perceive it. Hopefully in most cases, it can promote and showcase your expertise, and sometimes, what's representative online can and will be used against you.
Facebook, Myspace, Twitter, Flickr, YouTube, blog posts and comments, basically every piece of content you generate collectively feed search results in Google, Yahoo, Ask, and all other search engines. All it takes is someone to "Google" aka search your name to begin the process of forming an opinion and perception based on the search results – usually without your knowledge and definitely without the opportunity to explain the results.
Whether you're a student, currently employed, seeking a new job, a brand ambassador or the official community manager of a company's social media strategy, your activities online contribute to and ultimately shape your identity and lay the foundation for your reputation.
It's been said that Google is the new resume. Truth be told, any search engine, whether social or traditional, is the resume – it's the Wikipedia entry for the rest of us. It's no longer what we decide to curate onto a piece of paper or onto one traditional one-page digital resume. It really is moot in a world when anyone can practically piece together your story without the help of a document designed to shape and steer our perception.
"Seventy-seven percent of recruiters report using search engines to find background data on candidates. Of that number, 35 percent eliminated a candidate because of what they found online."
— Kevin Donline, Star Tribune Minneapolis, St. Paul, Minnesota
Indeed, there are many stories that fuel the urgency for everyone to take control of their online persona. In one such case, a highly qualified candidate appeared for a job interview and was confronted by the comments that he left on a series of older, unrelated blog posts that cast his opinion in a way that was questionable to those making the hiring decision.
In another such instance, a candidate was offered an interview, which was later rescinded due to several negative blog posts that portrayed him as an undesirable teammate.
Did they do anything wrong? The only answer is that they weren't proactive in defining, correcting, or steering their brand and underestimated the impact of social content on the job selection process. The same could be said for employers and employees.
In four different cases involving DWI car crashes, the convicted defendants received greater sentences because of the pictures on their profiles in Facebook, Myspace and other communities. In one case, a 20 year old was shown wearing a Halloween jailbird costume drinking and celebrating after seriously injuring someone. After viewing the pictures, the judge labeled the defendant depraved and extended his sentence.
In another similar case, the defense lawyer recommended to his client that she delete her Facebook profile prior to the trial. She refused and the pictures that she chose to share painted her in an unfavorable light and contributed to a maximum sentence.
While these legal cases may be extreme, and certainly sharing pictures is not illegal, the idea here is that the content they chose to share online didn't convey remorse, instead visually demonstrating that important lessons weren't learned.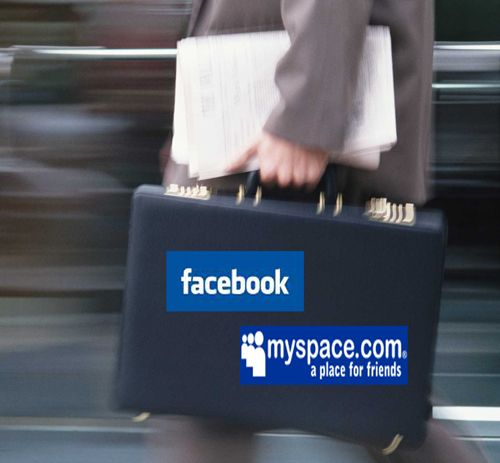 Source
Social Media and The Generation Divide
Generation Y aka the Millennials are groomed in the new generation of online communications, while veteran communicators and marketers are learning how, and why, to adapt.
Millennials communicate with each other using the very tools and services that are foreign to most others within older generations. SMS, Tweets, MySpace and Facebook wall posts, YouTube videos, IM, are representative of only a few varying ways that fundamentally changed human communication. My generation and the generations before it are just now evolving beyond email, and maybe in some cases, IM, SMS, and VoIP (Skype). This does not include those early adopters who populated the bulletin board services at the early stages of online communications or those who were active in forums and networks during the Web 1.0 "content is king" era.
Collectively, however, Generation Y is much more proficient in online communications, simply because it's inherent to their culture.
While this new and more Web-savvy generation is ushering in a new era for interpersonal digital dialog, their standards for business etiquette may be a bit unrefined and therefore the idea of tying online activity to strategically crafted personal or corporate brands may seem alien.
IDK, DQMOT, but I think we all can learn 2gether, IMPOV. IAC, take it FWIW. HTH. L8r
If the Millennials are more sophisticated in their knowledge of using social tools, then those who are more experienced in appropriate and effective communications must learn new technologies at a much more rapid clip than previously introduced and adopted technologies.
On either side of the spectrum, each and every generation not only needs to know how to use the social tools available today, but also combine an understanding of the cultures and ethnography (a genre of writing that uses fieldwork to provide a descriptive study of human societies) of each online community and the opportunities for providing resources and helpful information based on the company and solutions an individual may represent. Either way, the activities that connect you to communities and more importantly, the individuals who are seeking and sharing relevant insight, begin to shape and
cultivate an overall portfolio of ideas, biases, and value that feed online brands and reputations – personal and professional.
Whether you know it or not, this is already well underway, and for many of us, a preliminary online personal brand may already exist. Social Media doesn't discriminate between age groups and technical proficiency. Everything is indexed and saved equally on the Web where it will remain for years until more strategic content is produced that will invariably eclipse what exists today.
This becomes increasingly important as Social Media becomes more pervasive in corporate communications, business development, and customer service, and those who are on the front lines of customer and influencer engagement are judged and measured by their previous contributions.
It takes champions to bridge the generation and marketing gap in order to effectively communicate with customers and peers regardless of demographic or psychographic profiles. This is the only way to truly build and nurture genuine relationships that last over the long-term.
Read the Rest of the Series:
The Socialization of Your Personal Brand – Part II
The Socialization of Your Personal Brand – Part III
Connect with me:
Twitter, Jaiku, LinkedIn, Tumblr, Pownce, Plaxo, FriendFeed, Plurk, BackType, or Facebook.