Today's guest Op-ed contributor is Serena Ehrlich, Co-Founder, StartUp Army; Past President, NIRI Los Angeles Chapter, Dallas/Fort Worth Chapter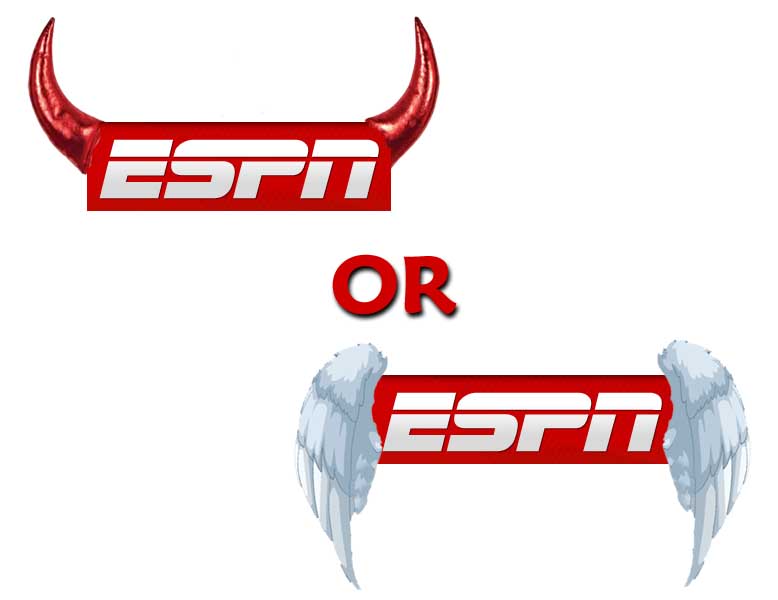 Credit
Recently ESPN established new social media guidelines banning their employees from discussing anything related to ESPN or sports on any social network. Some see this as a clever move for ESPN to save their intellectual property. I see this decision as detrimental both to ESPN as well as their employees. This sweeping decision has two tragic consequences. Not only does it severely hamper its own staff's room for professional growth, it marginalizes ESPN's own opportunities to increase its visibility and reach over the web, possibly hampering its own long term growth.
So what is it about ESPN's policy that has me so conflicted? I am not naive. I know that ESPN's revenue, like most companies, comes from the knowledge of their staff and on-air talent. The sharing of knowledge by ESPN staffers is a potential loss of revenue. After all, would you turn in to watch a 10 PM program if you could get the same insights pushed to you via Twitter or text? I also know the reputation of ESPN employees may reflect upon brand itself. After all, as Warren Buffet once said "If you lose dollars for the firm by bad decisions, I will be understanding. If you lose reputation for the firm, I will be ruthless."
Allowing your employees to discuss corporate business details online is a recipe for disaster. There have been plenty of social media blunders, that reiterate the need to manage you company's online reputation.
I continuously advise clients to create a social media policy for their company. While I believe all companies should have one in place, these policies are especially critical for publicly-held companies who can be investigated and fined by the SEC based on their employee's public postings. I counsel my clients to be strict with this policy, and to be as detailed as possible to ensure employees don't misinterpret these rules.
Thus my conflict:
ESPN's stringent rules restrict their employees from continuing to grow their visibility and reputation online.
And who knows the long-term financial loss this could cause for these employees. As it becomes more common for employers in the media industry to hire staff who bring an audience with them, what happens to the employee's long term job prospects when they are not allowed to develop these audiences?
And while one may say that this is not a concern for the company, I would also point out that this decision also eliminates ESPN's talent, the company's own employees, from becoming online evangelists for ESPN in their personal spheres of influence, effectively cutting off the ability for employees to increase the visibility of ESPN throughout their own social networks and fan base. After all, who supports your company and your brand more than your own staff?
Does it work? Just ask Dell who was able to trace $2M in revenue directly back to Twitter.
There is a fine line in creating an effective policy that is specific enough to keep you within RegFD guidelines and yet broad enough to encourage your own internal fan base to promote your company and brand to their family and friends via social networks. ESPN is an excellent example of one company whose policy went too far and I will continue to watch and see the effect this rule has on their reputation and visibility as well as their talent retention in the next year or two.
—
Serena Ehrlich is one of the founders of StartUp Army, a company dedicated to building and fixing businesses to ensure maximum revenues from the point of inception. She is a 14 year veteran of Business Wire and past president of the National Investor Relations' Los Angeles and Dallas-Fort Worth chapters. Her love of social media came from working within the newswire industry during the birth and rise of the Internet, industry changes due to legislation such as RedFD and SOX. She can be reached at serena (at) startuparmy (dot) com.