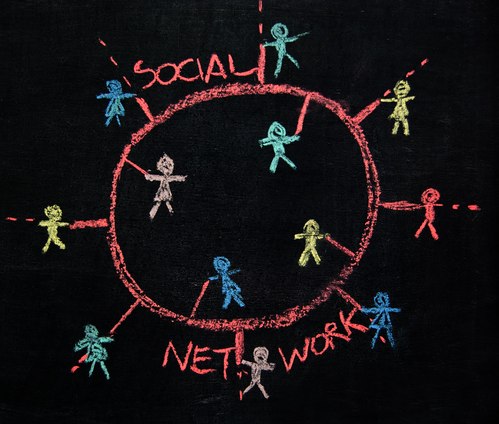 Source: Shutterstock
I was recently asked in a 2010 planning meeting about my views on Ning and whether or not it was worthy of consideration or attention. It seems that the question is increasingly raised as Social Media becomes pervasive within the halls of marketing, advertising, customer service, and public relations.
My answer is this. If your only focus is Facebook, blogs, and Twitter, the grapevine to which you're connected is only telling you part of the story. Listening to keywords in certain networks and not others isolates the true story and the overall opportunity.
Indeed there's life outside of Facebook and Twitter and the conversation is only reverberating at a deafening roar.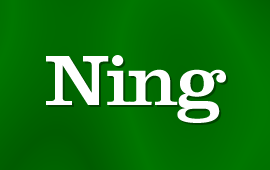 Founded by Marc Andreessen and Gina Bianchini, Ning connected people online around causes, themes, interests, and passions. Based on the prevalent and proven foundation of discussion groups and forums, Ning modernized one of the Web's most mature platforms for the social era. If you've participated in Yahoo or Google Groups over the years, Ning will appear refreshingly similar and friendly. Essentially, it combines the elements of a social network, individual identity, and focus woven together by common threads using a do-it-yourself (DIY) toolkit.
Consumers looking to join discussions can simply use the search box to unearth thriving or emerging groups dedicated to relevant topics. If the community doesn't yet exist, Ning makes it easy for anyone to establish an elegant, customizable community dedicate to a movement, project, of theme important to them. The genre of nicheworks and the furtherance of vertical connections and conversations continues to evolve and earn prominence.
It's a place where you can join or start a group dedicated to mountain biking or hiking in your area. Ning is a blossoming community for artists and their fans. Local groups or causes can leverage Ning to organize interaction, progress and events.
According to newly appointed COO Jason Rosenthal, these nicheworks have over 37 million registered users – arguably creating a social network comprised of social networks that's of greater size than Twitter.
One of the challenges in Facebook and other social networks is that participation is limited to one personality. Who you are on Facebook, for example, is already reaching a crossroads for individuals who use it for personal engagement as well as for those brands and their representatives who are flocking to the 350 million strong network of interlacing social graphs.
For example, as a brand representative, do you interact as "the brand" or as the "brand you" or both? As time passes and interaction only increases, has this rise in participation affected either your personal or your professional relationships measured by the change in voice and pattern of behavior and interaction? By the time your mom and boss and/or client friend you, it's safe to assume that the social graph has reached a legitimate crossroads. Where do you draw the line? Which personality will you cultivate?
One of the more valuable aspects of Ning is that of identify and focus. Whereas Facebook is currently experiencing a dilemma of singular personality disorder, Ning evokes and encourages a healthy affliction of multiple personality "in" order.
While some call Ning home, many others organize and participate in dedicated nicheworks as participants without concern for the other 1.6 million networks that live in the greater populace. Individuals create dedicated or universal profiles so that their engagement is distinct to their network of precedence.
The network only continues to develop.
At a recent event in Palo Alto, Ning invited developers to explore the newly launched developer platform and application directory – a strategy that propelled the likes of Facebook, Twitter, as well as the iPhone. Even though it is essentially in its infancy, the new developer program is designed to increase the innovation, functionality, and opportunity for Ning and its users. Ning is betting that developers will embrace the platform to eventually create and monetize solutions that provide entertainment, productivity, communications, and commerce for everyone involved.
The race to the world's largest social network is well underway and honestly, it's not a story worth covering. The real race is transpiring in the long tail and across the vertical landscapes where nicheworks unite people across the world around themes and as such, creating a flourishing global society of conversational networks bound by psychographics.
Ning will only continue to earn prominence and as you continue to monitor the proverbial conversation online, consider searching Ning for the keywords that important to you, your personal interests and the brand you represent. And while you're at it, consider researching the entire social Web at least once quarter to assess where else relevant conversations are flourishing without your guidance or direction today. It just might also help answer "why" or "why not" your presence is necessary in any given network now and in the future.
Connect with Brian Solis on Twitter, LinkedIn, Tumblr, Plaxo, or Facebook
—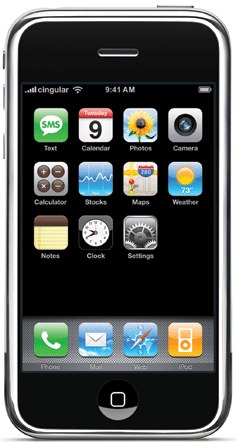 Get the new iPhone app
Read BrianSolis.com on your Kindle
—
Click the image below to buy the book/poster:
pr pr+2.0 pr2.0 public+relations marketing advertising interactive social+media socialmedia brian+solis social media media2.0 media+2.0 2.0 smo social+media+optimization marcom communication publicity advertising expert interactive spin brand branding guru social+architect