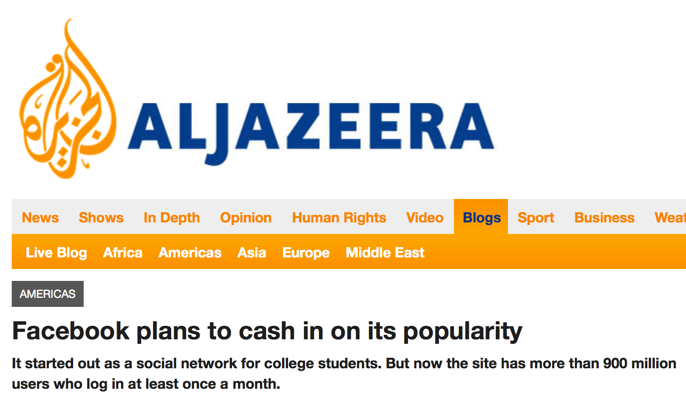 Rob Reynolds of Al Jazeera invited Brian Solis to join a group of experts to discuss Facebook's rise to 1 billion users, how it continues to grow, and the role Facebook plays in social change. Following are excerpts from the episode, "Facebook plans to cash in on its popularity."
Leaps and bounds doesn't even describe how much this company has grown," says social media analyst Brian Solis of the Altimeter Group in Silicon Valley. "It surely has eclipsed anyone's predictions."
Solis says "Facebook became this great epicentre that had momentum, opened its doors to the world and the world responded".
The response took very unexpected turns. Facebook became an enabler of social change.
In an era of digital Darwinism you have to compete for relevance in real time, almost faster than real time," Solis says.
In other words, Facebook will only stay successful if it stays cool.
Watch the episode here.