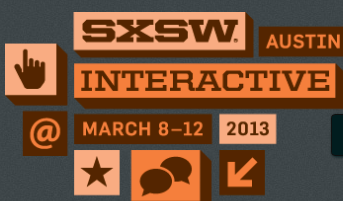 In one of the most anticipated events of South by Southwest Interactive, four-time NBA champion and popular NBA analyst Shaquille O'Neal (@Shaq) will join best selling author Brian Solis on stage for a one-on-one interview. The two will explore social media, startups, and all things hoops.
The event, "Shaq Goes Social: The Big Interview," is slated for Monday March 11 from 12:30 pm -1:30 pm.
One of the biggest personalities in the sports world, Shaquille has more than 3,000,000 likes on Facebook and 6.6 million followers on Twitter. He is the second most followed U.S. athlete and fourth most followed worldwide. A technological trendsetter, Shaq helped launch the startup video platform Tout via his innovative NBA retirement.
Brian is a long-time SXSW favorite. His interview with Smashing Pumpkins' frontman Billy Corgan was one of the most talked about events of SXSW Interactive 2012.
Brian will be debuting his latest book, What's the Future of Business, which covers how consumerism boils down into four distinct moments of truth and explores how technology and psychology plays a role in each step.
The interview will be part of SXSW's convergent programming at the Long Center for the Performing Arts (701 West Riverside Drive). From Friday, March 8 through Sunday, March 10, all Long Center programming is open to SXSW Interactive, Film, Gold and Platinum badge-holders. On Monday, March 11 and Tuesday, March 12, all Long Center programming is open to all SXSW Interactive, Film, Music, Gold and Platinum badge-holders.
About Brian Solis
Author of the acclaimed new book on social media and business, The End of Business as Usual, Brian Solis is principal at Altimeter Group, a research-based advisory firm. Solis is globally recognized as one of the most prominent thought leaders and published authors in new media. A digital analyst, sociologist, and futurist, Solis has studied and influenced the effects of emerging media on business, marketing, publishing, and culture.