Brian Solis has contributed his latest article to Influencia, one of France's leading magazines on innovation. In this article, he explores the end of business as usual and how to harness the power of connected consumerism. It starts with change, but it takes a change agent.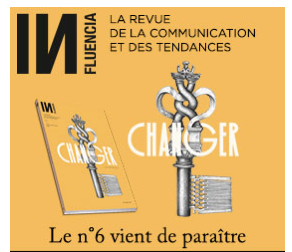 Le peuple est le premier acteur du changement !
Les médias sociaux ont posé les fondations d'une révolution, celle de la façon dont les gens apprennent, communiquent et se connectent entre eux. Aucune marche arrière n'est possible ! Mais ils ne sont qu'un des agents du changement. Attention, ceci est un manifeste ! Par Brian Solis
Read the full article here.