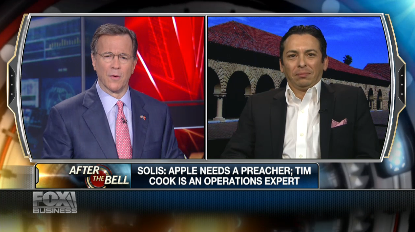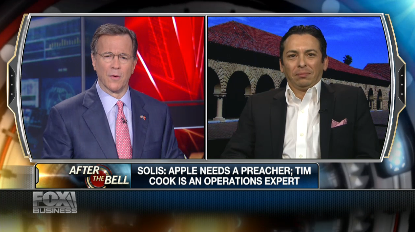 FOX Business' After the Bell featured special guest Brian Solis to discuss the state and fate of Apple. The segment was inspired by Solis' thought on Apple's pattern of incrementalism versus innovation on MarketWatch. The segment, "Has Apple lost its innovation mojo" aired on Friday, January 17, 2014 and covered the recent China deal, Apple's roadmap, Tim Cook, innovation, and the company's future.
Watch the segment here.
"Apple is a church without a preacher," says Solis. But in the end, he praised Cook for steering the ship through murky waters and leading a world class team through uncertain times. However, Solis does believe it's time to raise the pirate flag and set sail for new seas.
Stay tuned to the end where anchor David Asman suggests Solis for the role of Apple CEO! Here was his honest reaction…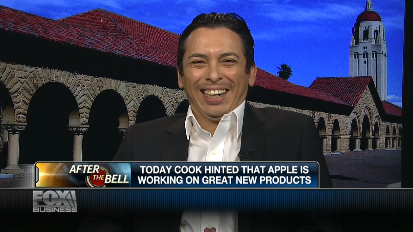 Click here to watch the interview on FOX.