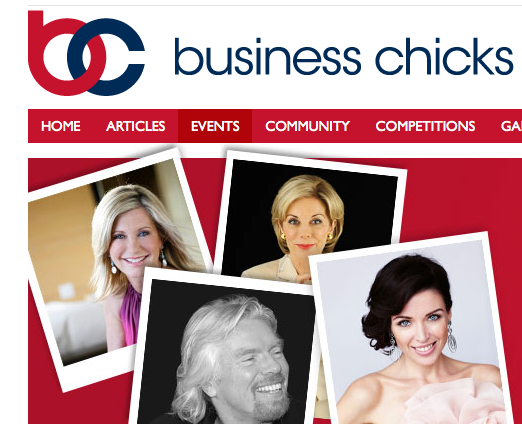 Sydney Business Chicks is excited to welcome Brian Solis!
Mon 17th February 2014
9.00-11.00am
This is what business used to look like: a customer would come to you, they'd buy from you and you'd hope one day they'd return. You'd sell, sell, sell, giving not much extra beside the occasional fridge magnet or calendar. The future of business won't be like that. The future of business is all about creating shared experiences according to Brian Solis, one of the most prominent thought leaders in new media.
Brian's latest book, What's the Future of Business? Changing the Way Businesses Create Experiences, has a cover with "WTF" in huge block letters – that's what he thinks of the way business was done in the past. No ordinary business book, this is a radical manifesto about change, innovation, and disruption. Brian's coming to Australia and we're holding one exclusive workshop with him, a not-to-be missed event if you don't want to be left behind.
Brian believes we live in a time where companies must innovate or die, all because consumers are more empowered than ever with the internet at their disposal. And in this new age, Brian argues that we shouldn't segment these consumers by age or other demographics, instead we should use "Generation C," in which the C stands for Connected.
"To Gen C, experience is everything. How they feel about your products and services now and over time is shared through these connected networks. The challenge for all of us is to design the experience that those people will have, and design the journey that they will embark on," Brian says.
In this workshop exclusively designed for you, you'll learn:
*How Generation C is different to traditional customers
*How they make and influence decisions in the "Four Moments of Truth"
*How to fuel shared experiences to expand your reach, increase sales, and improve loyalty
*How to create meaningful experiences
*How to invest in technology to adapt to new digital markets
A globally recognised author and speaker, he regularly shares the stage with the likes of Seth Godin and Arianna Huffington. He's a big thinker that will challenge you and I'll know you'll learn a lot.
Location:Doltone House Hyde Park, South Ballroom, 3/181 Elizabeth Street, Sydney View map
Price:
Premium member – $189.00
Subscriber – $229.00
Table of 10 – $1890.00
Event type:Workshop
Please register.