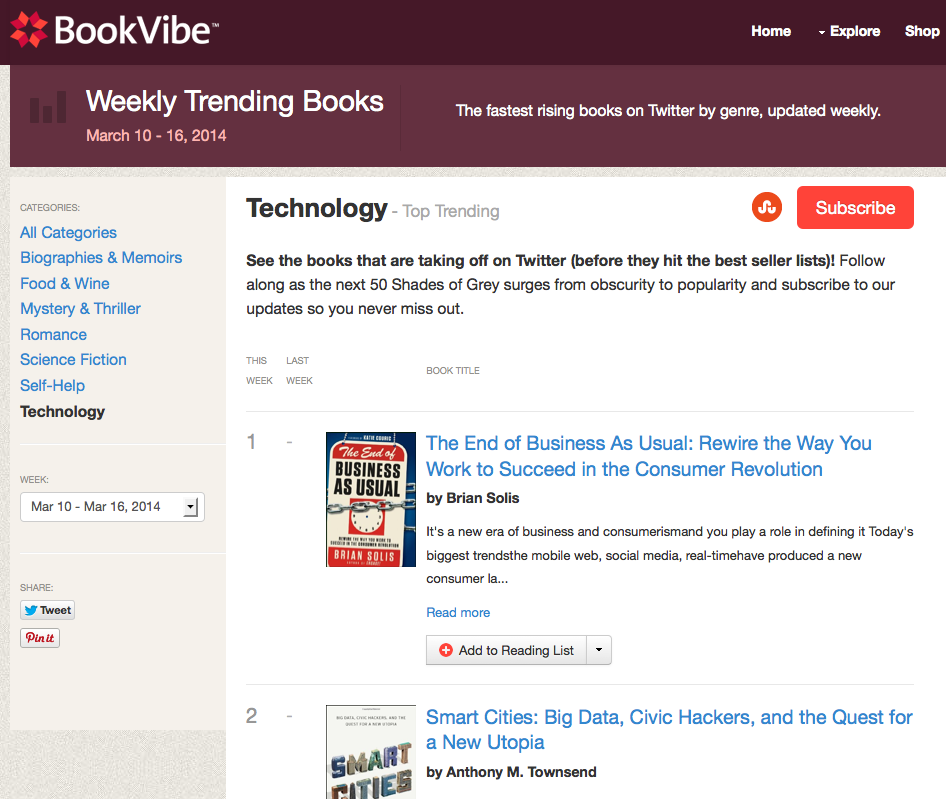 The End of Business as Usual by Brian Solis topped BookVibe's Weekly Trending Books. The list measures the fastest rising books on Twitter by genre.
The End of Business As Usual examines each layer of the complex consumer revolution that is changing the future of business, media, and culture. As consumers further connect with one another, a vast and efficient information network takes shape and begins to steer experiences, decisions, and markets. It is nothing short of disruptive.
This book will change the way you view the world of business, from sales and marketing to customer service and product development to leadership and culture.
Order now at Amazon | Barnes and Noble | 800CEOREAD.