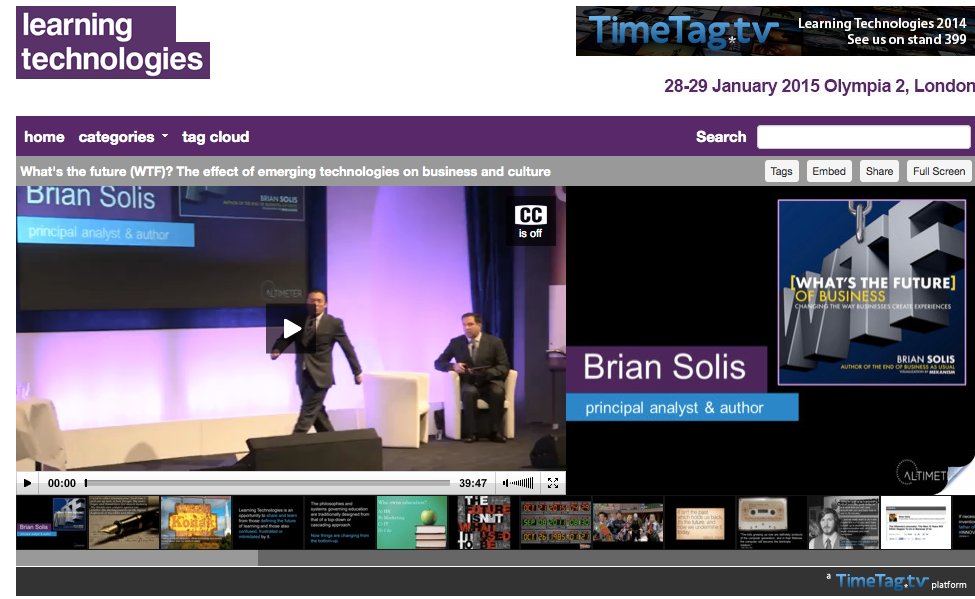 Brian Solis recently keynoted the Learning Technologies conference in London to share his views on the future of learning.
His presentation was not only one of the highlights of the conference, his message about making learning more human in a digital world made attendees rethink their approach to education.
Learning Technologies has made his presentation available online. You can watch it here.