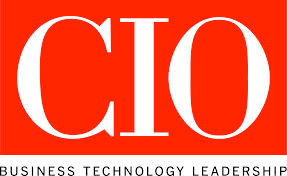 CIO's J.D. Sartain published an important piece on how the sharing economy is impacting traditional businesses. The article features friends and former colleagues Brian Solis and Jeremiah Owyang.
To tee things up in the article, Owyang identifies five keys areas of the collaborative economy:
1. Goods. Women in particular share clothes and jewelry in order to access an unlimited closet without buying so many "things." Startups such as 99 Dresses, Poshmark and Threadflip serve as buy/sell/trade sites that provide name-brand products that customers can continually recycle.
2. Services. A variety of sites, such as eLance, Freelancer, oDesk and TaskRabbit, let people share their time and/or expertise.
3. Transportation. When people share rides through companies such as Uber and Lyft, they may not need to buy a car at all.
4. Space. Websites such as DesksNearMe, Liquid Space, ShareDesk and PivotDesk provide an alternative to signing a long-term lease by letting individuals rent desks, offices or meeting rooms in somebody else's space. Homeowners are getting in on the act, too, thanks to Airbnb, which Owyang says now has more listings than IHG, the largest hotel chain in the world.
5. Money. Crowdfunding and peer-to-peer lending sites such as Kickstarter and LendingClub are taking off. LendingClub, for example, lets individuals loan money and earn interest or borrow from individuals or investors at 5 percent APR.
Collaborative, Sharing, Cooperative Economy?
It doesn't really matter.
Brian Solis adds a social science perspective tracking these markets as a digital anthropologist. If it seems like the article reflects a disagreement between Solis and Owyang, it's actually quite the opposite.
Solis tracks the human drivers on both sides and notes the distinction between collaboration, sharing, and cooperation. He agrees with Owyang on the importance of P2P economics, Solis views it instead as a sharing or cooperative economy – "one where people commercialize their possessions, expertise or time to those who choose to use, not buy, in exchange for something of stated value."
In that sense, Solis says, it's not necessarily as collaborative as one might think: "It's actually facilitated and optimized through smart, mobile-first software platforms that connect people, goods and services, shared experiences and commerce."
What makes the sharing economy unique, Solis says, is its evolution. With evolution comes simplicity, and with simplicity comes commodity and approachability – suddenly, everyone has something to contribute without building or learning a complex infrastructure.
Read the full article here.