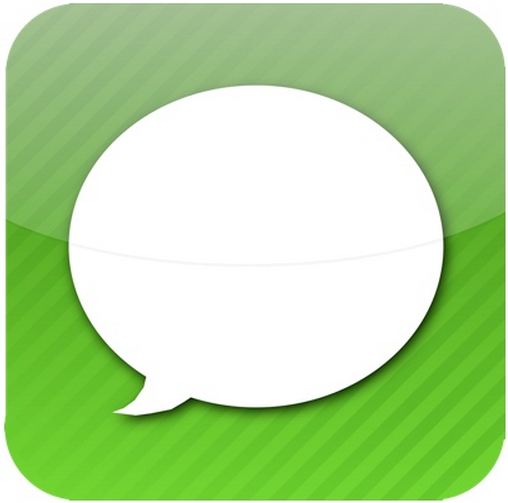 Apple's most popular app will be getting its biggest overhaul to date when the company releases iOS 8 in the fall. CIO's Matt Kapko took a look at all of the new features Apple's including in the next rev. Brian Solis was asked to comment on whether or not Apple was getting social and why.
Matt wrote that if imitation is the sincerest form of flattery, Apple has been flattering competitors for years. The company has famously copied, redesigned and reimagined many more products and services than it has ever invented.
Now Apple is taking a renewed interest in social media, as it prepares to introduce many of today's most popular messaging features in the next version of iOS. Maybe Apple can finally crack the code for social by doing what it does best: Mimicking other companies' technologies, incorporating them into its products and improving the user experience.
Brian responses are below…
The evolution of messaging, social and mobile are inherent functionalities that became a natural extension for Apple with iMessage, says Altimeter Group principal analyst Brian Solis. "I don't know that it's necessarily Apple's intention to do anything in social. I think it's just making iOS 8 and iMessage a much more comprehensive platform that people can use without having to go to disparate apps," he says.
By integrating features enjoyed by users of WhatsApp, Snapchat and others into iMessage, Apple is enhancing value for new and future iOS users without brazenly competing against those startups, says Solis. "Competing at an app level is probably not worth Apple's time. And if it wanted to compete on an app level it would buy one of these. I think this is much more of a functionality standpoint to strengthen the overall universe," he adds.
Single use (apps) is just a reflection of today's discombobulated digital society," says Solis, offering a day in the life scenario to help illustrate his point. "Right in front of you as you're walking on a beautiful afternoon is a mother duck and her little ducklings passing right before you in a nice single-file line. It's a moment that used to be one you would just stop and say 'ahh.' But now it's a moment that you have to capture and share. And in that moment you've got to make a decision: what app are you going to use? Is it Instagram, is it Facebook, is it Twitter, is it Vine, or is it a combination of all of these things?"
"It's almost like a basket-of-remotes problem, you have 30 different remote controls in your living room to control every device and it's overwhelming," Solis says. "So integration made sense, but single purpose makes sense when that's where your friends are. I know it sounds completely counter intuitive, but all of this stuff seems to be."
That network effect among friends, colleagues and family remains as long as these single purpose, frictionless apps keep their sense of cool, says Solis. "They all in some way, shape or form run their course, but what Apple does is each time it absorbs the good natures of these apps and makes it its own, which strengthens the bigger platform as the next trend is rising up."
Read the full article here.