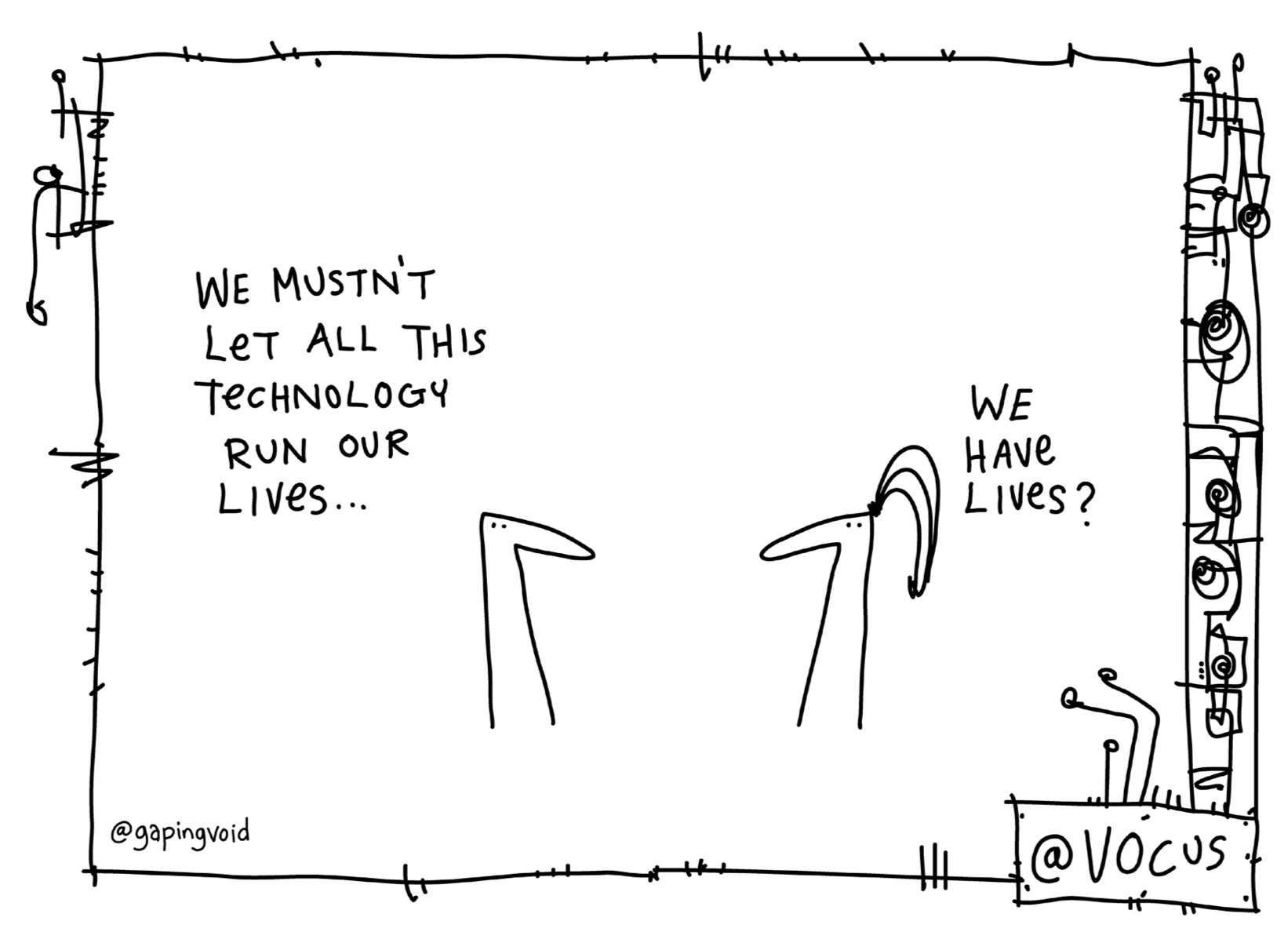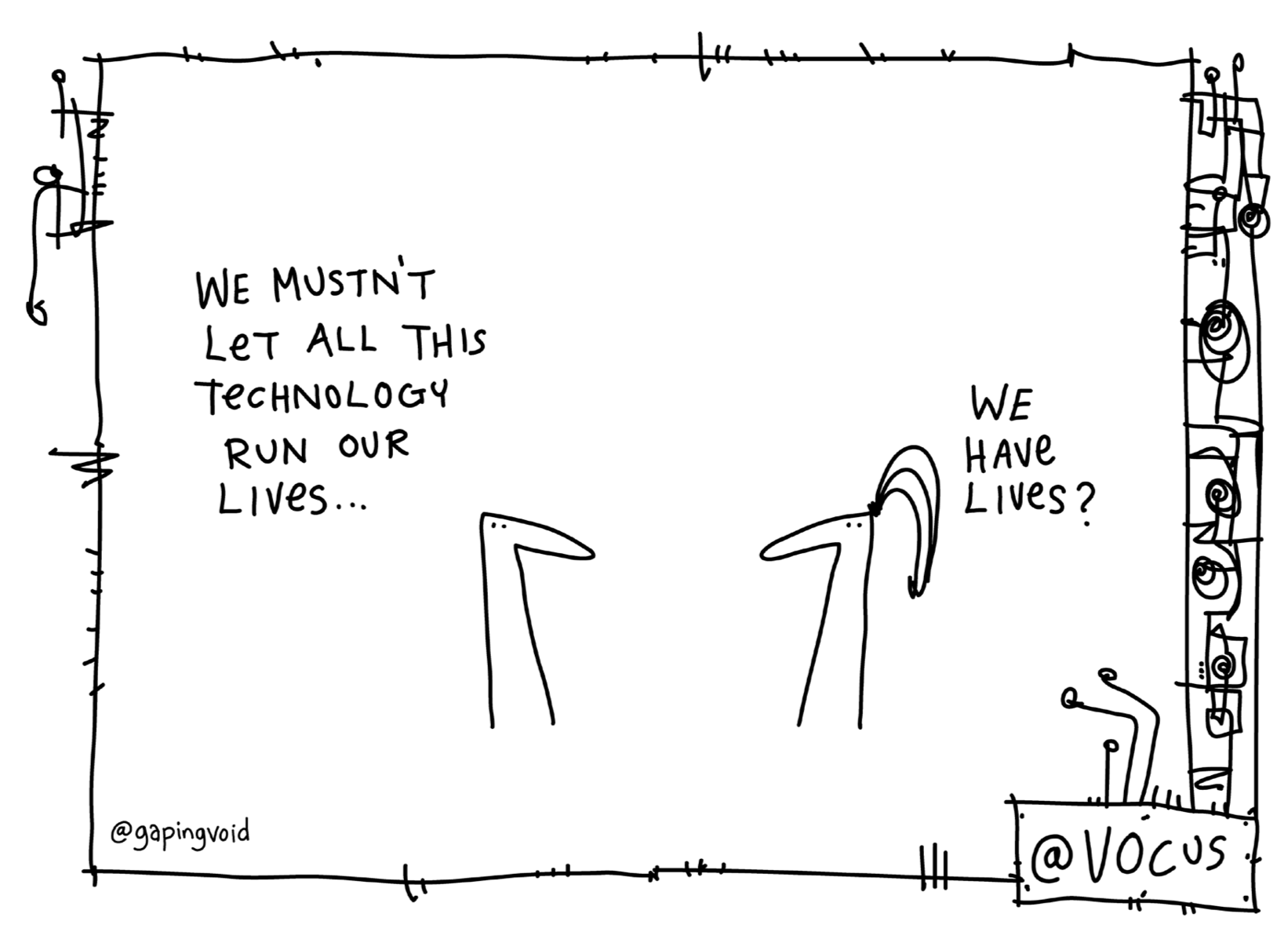 Not too long ago, my dear friend Hugh MacLeod (@gapingvoid) and I set out to explore a new world of visual communication that combined an intentional form of written storytelling illustrated through clever yet pithy cartoons. That work was originally brought to life in #WTF (What's the Future of Business). The engagement around Hugh's work eventually spilled over from print to online with readers sharing their favorite Hugh cartoons via Tweets, Instagrams, Vines, Pinterest, et al.
We were inspired to revisit our initial collaboration in a dedicated online series that told the story behind each image. We eventually assembled everything into a short eb00k that you can download for free here.
We learned a lot from this experience. There's something to be said for the always on, TL;DR, over sharing, over consuming activity that defines today's short attention span theater. That insight could be best encapsulated by a famous quote by Blaise Pascal, a French mathematician, physicist, writer and philosopher, "If I had more time, I would have written you a shorter letter."
To zero-in on exactly what you want to say, what you want someone to take away and what you want someone to do is critical but just the beginning we learned. When you then need to distill everything into something snackable, engaging and shareable, the amount of work and thoughtfulness intensifies. Essentially, to visually communicate through byte-sized narrative and imagery takes focus, time and intention. Needless to say, we were inspired to further explore this new form of storytelling…
Well, we're back at it. This time, Hugh and I partnered with Vocus and Cision to design a visual manifesto that helps marketers and strategists build relationships in a digital era. And, we're happy to announce that it's available now. We hope you love it.
*The quote by Blaise Pascal is often attributed to Mark Twain, but it is indeed Pascal.
Connect with me…
Twitter | LinkedIn | Facebook | Google+ |Youtube | Instagram | Pinterest