Jenny Berg of BizBash, a source for news, ideas and resources for the event-planning industry named the 13 speakers to book for conferences right now. Brian Solis was listed as one of the most engaging and genuine speakers when it comes to tech, society, and the future. Brian was listed along side the likes of Steve Harvey, Lindsey Vonn, Peyton Manning, Tony Hsieh, Kevin Spacey and Ray Kruzweil.
From an Oscar-winning actor to the most successful skier in American history, here are some of the most popular speakers right now from a few top bureaus. Here are some commonly requested speakers from the top bureaus to inspire guests at your next event. Fees for speakers vary depending on factors such as event location and timing; inquire with the appropriate bureau about costs.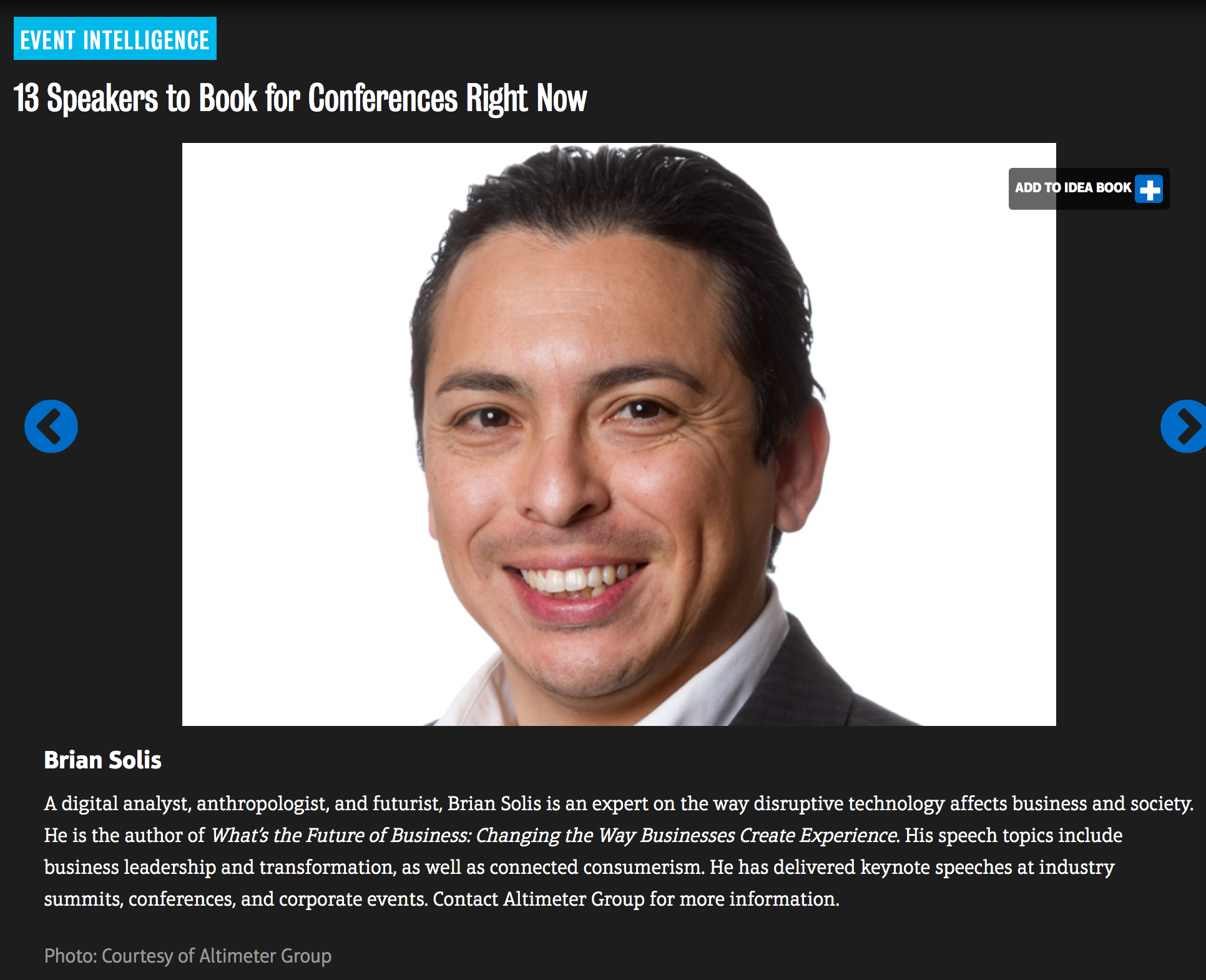 If you'd like to inquire about Brian speaking at your event or company, please contact him here.
Additional speakers listed over at BizBash.