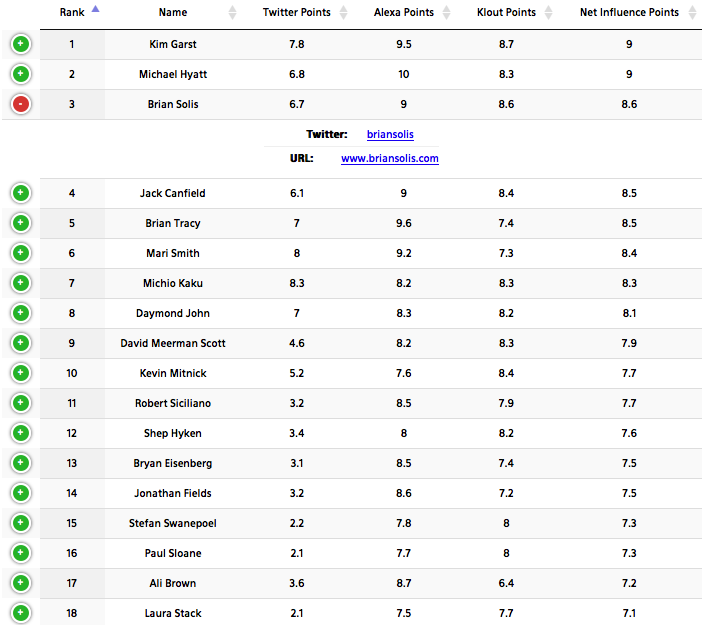 Futurist Ross Dawson assembled an impressive list of top speakers stacked according to digital influence. Brian Solis ranked third.
The list is uniquely valuable as it introduces event organizers, brands, and speaker bureaus to 150 speakers who in their own way carry clout online which can apply in many ways to events, webinars, thought leadership/expertise strategies or highly qualified advisory.
View the entire list here. Well done @RossDawson!