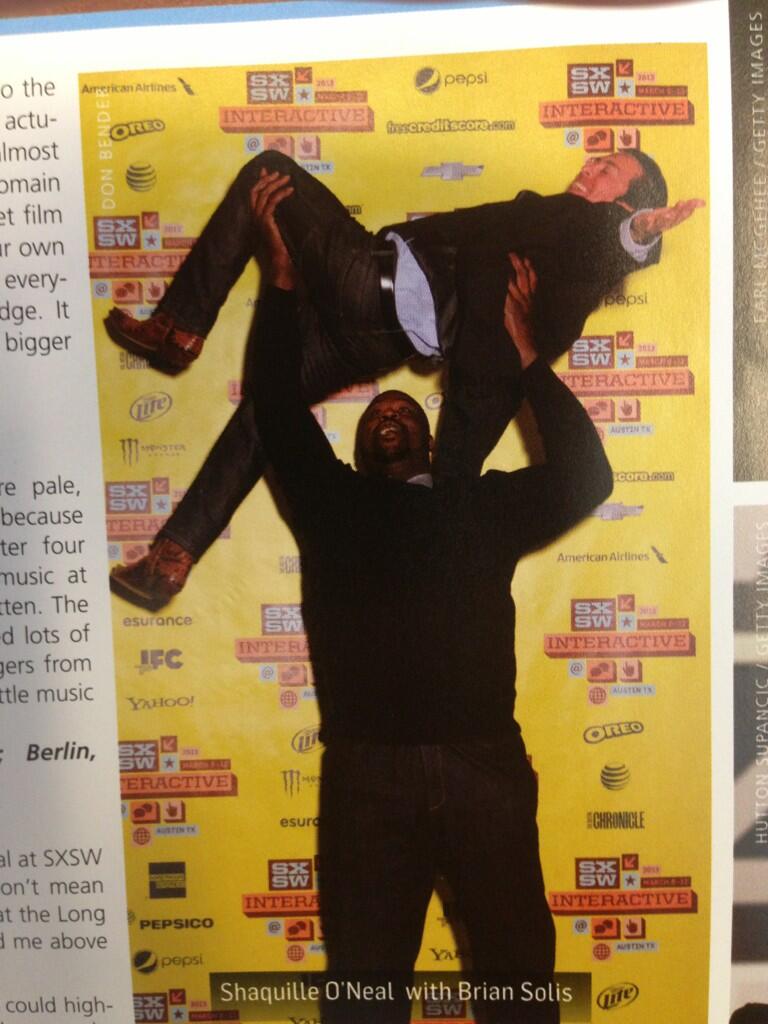 Brian Solis and Shaq slam dunked their appearance at SXSW in 2013. Now they're set to repeat their shenanigans at Brand Innovators in Las Vegas on January 5th, 2015.
The duo will hit the stage at 1:30 and discuss life after the NBA and how to build a sustainable personal brand.
Press are welcome to attend. Please contact Alex or Paula for information.
Brian will take the stage once again at 5:10 to deliver the closing keynote, MegaTrends: Everything You Knew and Everything You Need to Know. In it, he will explore monumental trends and shifts that will get us thinking and rethinking about our strategies and role in future markets.
See the full agenda here.
Register for the event here.