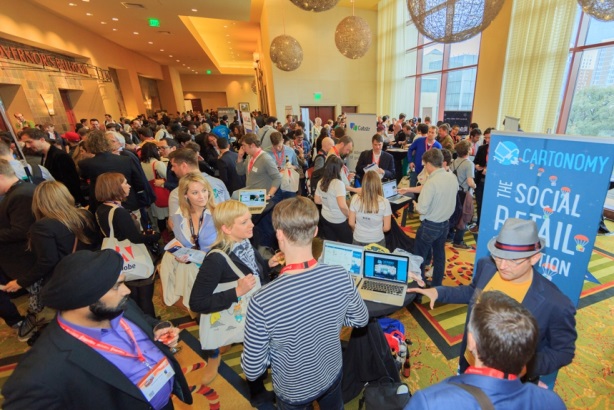 Every year there's an article that asks if SXSW has "jumped the shark." Yet, every year, the event continues to draw thousands who could care less about the answer. Following these hordes of attendees are brands that compete for attention in ways that become grander every year. PRWeek's Brittaney Kiefer asks industry experts and long time SXSW veterans for their perspective on the matter.
Excerpt:
SXSW started as a music festival in 1987 and added a film and tech event seven years later. Known then as the SXSW Film & Multimedia Conference, its first year featured eight panels, 36 speakers, and 300 attendees, according to Kelly Krause, head of press and publicity for SXSW Interactive. In the early years, sessions covered topics such as making CD-ROMs.
At that time, SXSW Interactive drew mostly "people who were creating, building, and programming," recalls Brian Solis, principal analyst at Altimeter Group. "We used to call it 'spring break for geeks.'"
Solis compares the atmosphere to Las Vegas – "all you see are brands," he says. For some longtime attendees, that's a turnoff.
And don't just go to Austin to sell, says Solis, who advises people to get into the spirit of SXSW.
"Marketing through participation is a lesson that a lot of brands have yet to figure out. SXSW is a physical manifestation of how some approach social media – be loud, crazy, and creative, get buzz going, and measure that conversation over the span of a few days," Solis continues. "Instead, it should be about being present all year and making your conversation a little more meaningful and special. How does SXSW and our brand stay together year-round? What's the spirit of the festival, and how do we be part of that?"