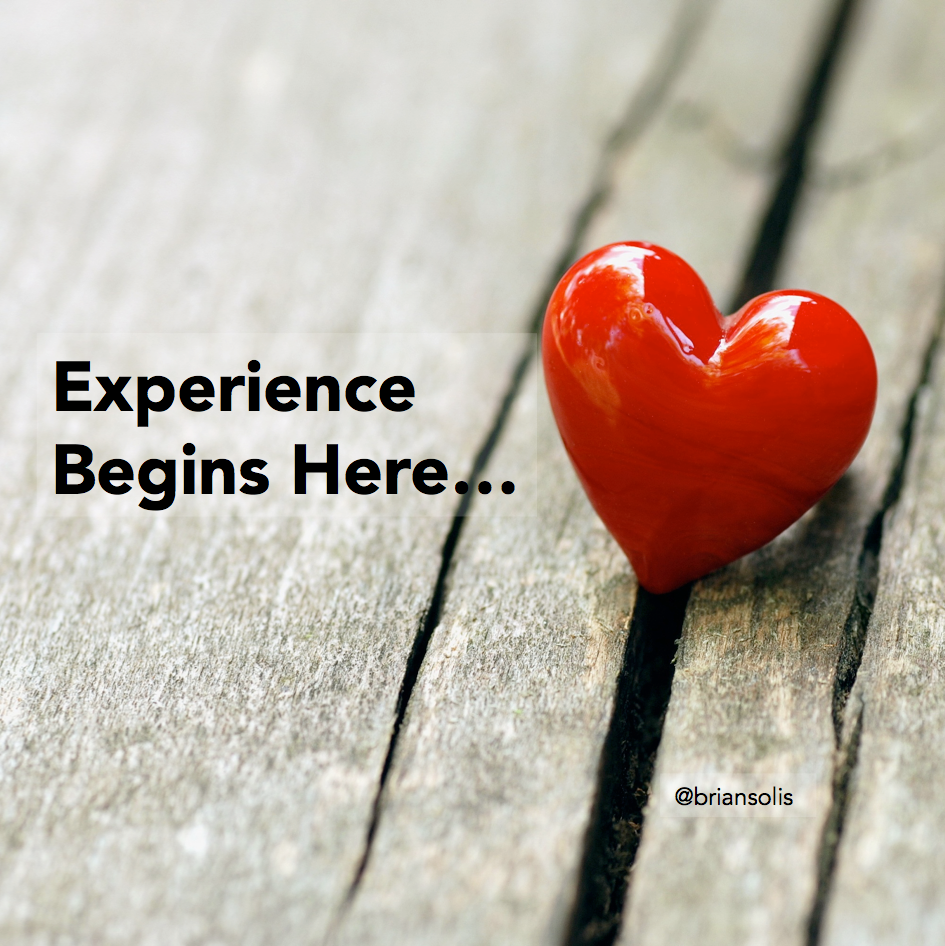 Experience is becoming more important than the product itself.
What is experience?
It's not a thing, it's everything. It's an embrace and an emotional ecosystem that requires purpose, thoughtfulness and mastery. More so, experience requires architecture and a supporting ecosystem to deliver more than features, utility or capability. And, it starts here: <3
We must flip our everyday approach from brand-centricity to customer-centricity. Think beyond budgets, approvals and technology and creativity for the sake of technology and creativity. That's what everybody else does.
Unlock empathy.
Feel.
Innovate.
Give a shit.
As a leader or as someone fighting for change, either way, you have to break the shackles of fear, process and politics to inspire creativity and reward risk.
Think.Like.The.Customer.
What can I do that I couldn't do before?
How do you make me feel? What do you want me to feel?
How do you become an extension of me…an expression of what I do or what I want to do?
What brings us together and keeps me coming back to you? What's our center of gravity?
What can we do together that I can't do without you?
More to come…
Connect with me… Twitter | LinkedIn | Facebook | Youtube | Instagram | Pinterest