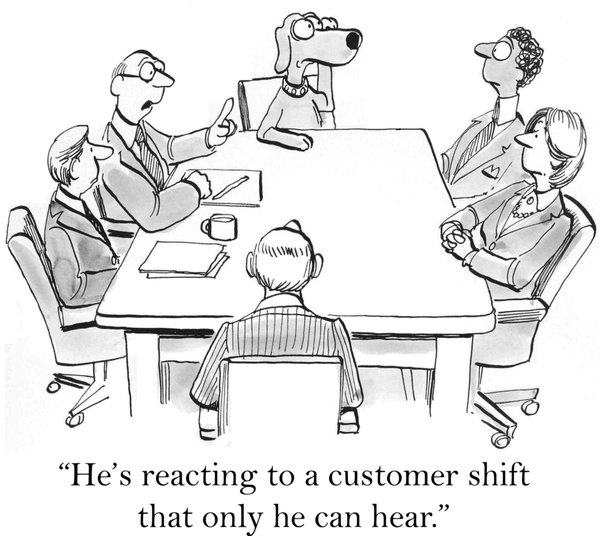 IBM and the Smarter Commerce team partnered with Brian Solis to publish two ebooks helping executives, digital strategists and marketers compete for the future…today. They are available for free download on Slideshare.
Please contact Brian to partner on the development and publishing of original research or thought leadership content.
Digital Darwinism and the Dawn of Generation C
We live in an era where connectedness is becoming a way of life. With the pervasiveness of smartphones, tablets, online access, and social networks, it's easy to see, for better or worse, how we're becoming an always-on society. This is where our story begins.
This guide will help you develop your own evolutionary approach to marketing—one that more effectively shapes, steers and guides every customer experience. It takes a whole new approach to meet the needs of the plugged-in customers of Generation C.
Read this ebook to find out how to survive and thrive in this new era of connected consumerism by getting to know all about Generation C, and finding out how their behavior is changing our society as a whole as well as the way we do business.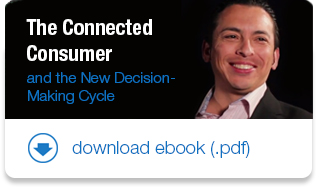 The Connected Consumer and the New Decision-Making Cycle
With every day that passes, it seems that we're introduced to yet another mobile device or new social network or must-have mobile app. Welcome to the digital lifestyle. Your price of admission, though, isn't inexpensive. You're connected, always on, and that's OK.
You probably have huge amounts of demographic data about your customers—most smart marketers do. But that kind of information only goes so far. In today's human-powered networks, personal insight and interests are playing a much bigger role in how we understand our customers.
Read this ebook to find out how you can understand conversations your consumers are having about your brand in order to engage this connected generation, learn what makes them loyal, and adapt your business approach.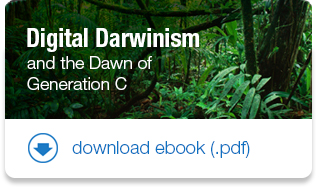 Photo Credit: from Cartoonresource (Shutterstock)