No one will remember your failures, but everyone will remember your success. If they do bring up your failures and not your successes, question the value they bring into your world and move forward.
We live in a time when disruption is happening to us or it can happen because of us. Sometimes the past holds us back and sometimes we let fear undermine our ideal future. But, this is the time to change the future. Think about it…what would your future self tell you today?  I believe that now's the time to question everything. As such, rules can be broken giving way for iteration to evolve into innovation.
Truth is that we don't talk enough about digital Darwinism. Society and technology continues to evolve and accelerate. It impacts customer and employee behavior, expectations and customs as a result.  We either #adaptordie.  The lesson here is that if you are not going to disrupt your business model, it is going to be disrupted for you. And the good news is that digital Darwinism favors those who try.
The NextWeb revisits Brian Solis' keynote in Amsterdam
Inquire about speaking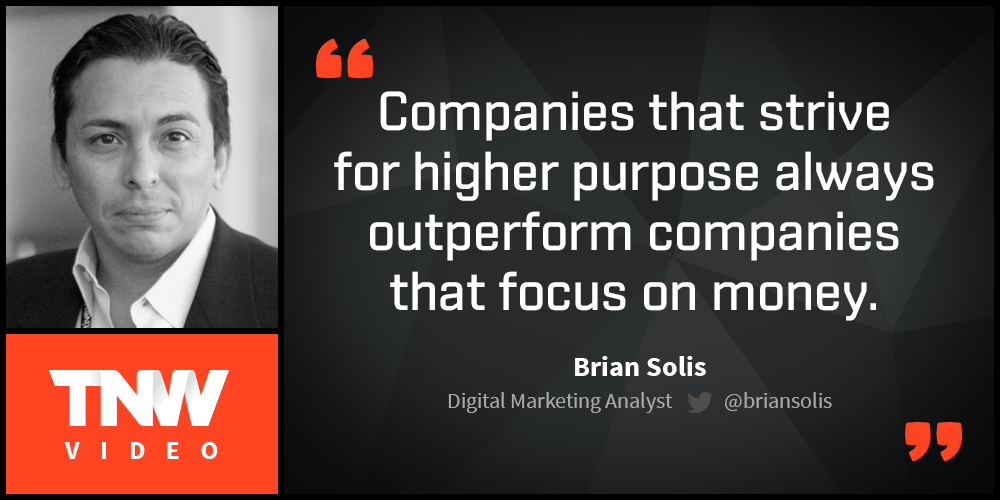 Connect with me… Twitter | LinkedIn | Facebook | Youtube | Instagram | Pinterest