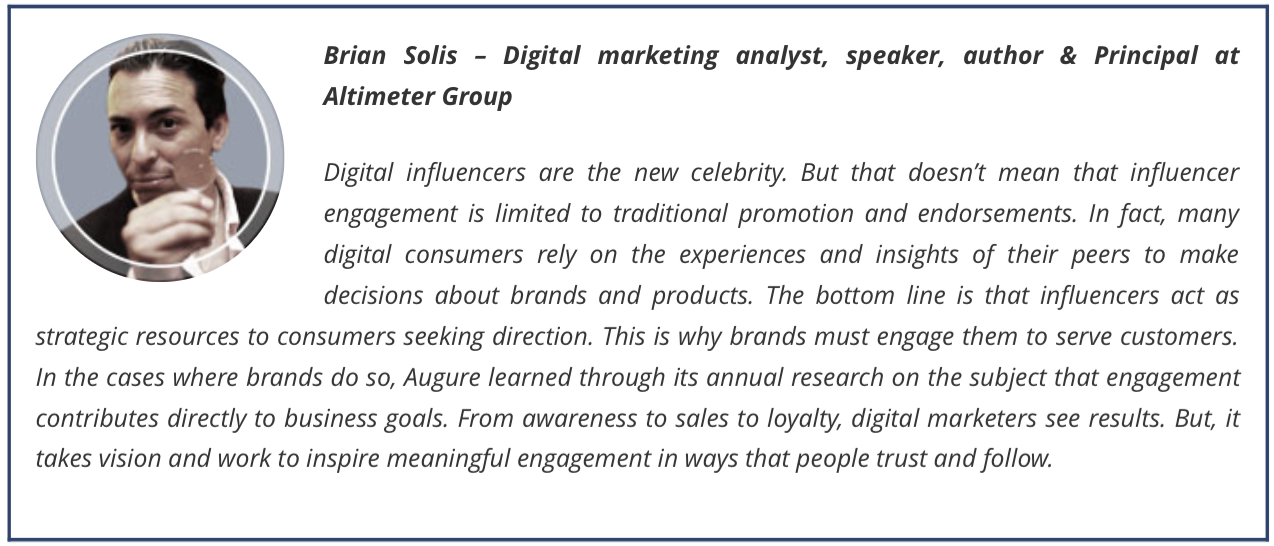 Augure released its second edition of its research on the State of Influencer Engagement. This year, the company surveyed over 600 communications and marketing professionals from 32 countries and 30 different fields with the aim of understanding their challenges and best practices when rolling out their influencer programs. The report features digital analyst and author Brian Solis.
Excerpt:
Digital influencers are the new celebrity. But that doesn't mean that influencer engagement is limited to traditional promotion and endorsements. In fact, many digital consumers rely on the experiences and insights of their peers to make decisions about brands and products. The bottom line is that influencers act as strategic resources to consumers seeking direction. This is why brands must engage them to serve customers. In the cases where brands do so, Augure learned through its annual research on the subject that engagement contributes directly to business goals. From awareness to sales to loyalty, digital marketers see results. But, it takes vision and work to inspire meaningful engagement in ways that people trust and follow.
Download the report here.